1 Killed In Truck Accident In New Jersey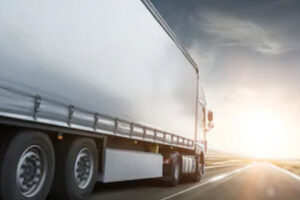 Nobody wants to be involved in an auto accident, especially one involving two large trucks. The results can be deadly, as was the case in a recent truck crash in New Jersey.
A Ford dump truck and FedEx truck collided in West Deptford on the afternoon of April 13. It happened on southbound Interstate 295, near exit 20. Investigators said it involved a FedEx truck and a Ford dump truck. One person was killed in the crash. Another person was airlifted to a local hospital. The severity of their injuries is unknown. All southbound lanes were closed due to the trucks blocking them, but they reopened later that evening.
Causes of Truck Accidents
Trucks are heavy vehicles weighing as much as 80,000 pounds. It takes a lot of skill and training to drive these huge trucks. As a result, driver error causes many accidents. Here are some common causes of truck accidents.
Distractions
Spending hours driving can be boring. Truck drivers are often looking for ways to entertain themselves, whether it's talking on the phone, searching for a good radio station, or maybe even using their phones to search the internet. These behaviors can cause them to take their eyes off the road and cause crashes.
Fatigue
Truck drivers are often exhausted. Driving a truck is a more tiring job than you would expect. Plus, there is a lot of pressure involved as drivers have to meet strict deadlines. This means drivers are working for long hours without breaks. This can cause them to lose concentration and even fall asleep behind the wheel and cause fatal accidents.
Speeding
As mentioned above, truck drivers have tight deadlines. In order to meet them, they may engage in speeding. Going too fast is dangerous for a large tractor-trailer. They may not be able to stop in time to avoid road hazards, causing them to rear-end a passenger vehicle. The results for the occupants of the smaller vehicle are often deadly.
Poor Training 
Driving a large truck is not the same as driving a passenger vehicle. These trucks are smaller and heavier and therefore require proper training to operate. Truck drivers must especially know how to drive in inclement weather. Speeding in rain and ice can lead to skidding and hydroplaning.
Lack of Maintenance
Proper maintenance is also required. Trucks are driven hundreds of miles a day and this puts wear and tear on tires, brakes, and other parts. Regular oil changes are also needed. When the trucking company fails to perform these maintenance items in a timely manner, the truck can break down on the road. The tires and brakes can suddenly fail, causing serious accidents.
Contact a New Jersey Personal Injury Lawyer Today 
Accidents involving large trucks can be especially dangerous due their sizes. A person can suffer catastrophic injuries and even death.
Truck accidents can be complex. In some cases, it can be difficult to determine liability. Get the help you need from the Morristown truck accident lawyers at the Law Offices of Michael P. Burakoff. To schedule a free consultation, fill out the online form or call (973) 455-1567.
Resource:
nbcphiladelphia.com/traffic/1-dead-1-hurt-in-truck-crash-on-i-295-in-west-deptford-new-jersey/2777396/