Swimming Pool Safety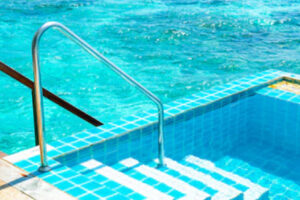 The weather will be warming up in New Jersey soon. Plus, the school year is ending, signaling the start of summer break and pool season. People of all ages enjoy spending time in the water, but it needs to be done safely.
On average, 10 people die every day from drowning. People can also be injured in other ways, making pool safety a priority for homeowners. A property owner who has an unsafe pool can be held liable and sued in a premises liability case.
Make every trip to a swimming pool a safe one. Here are some tips to help.
Know the Factors Involved in Drowning
The biggest causes of drowning include the following:
Swimmers overestimating their abilities. Older teens and adults often think they can swim better than they really can. This causes them to traverse deep, dangerous water and increase their risk of drowning.
Unsure water conditions. An area may suddenly drop off, changing the depth. Someone in the water can also catch a person by surprise, as can unusually cold temperatures.
Swimming alone. Always have someone with you when you go swimming, even as an adult. Even if that person stays out of the water, they can at least monitor you and call for help if needed.
How to Stay Safe
Protect your pool. Place fences and barriers around pools to keep children out. Children are attracted to pools and toys, and even neighborhood kids may be tempted to try to get into your pool.
Teach children and adults how to swim. Everyone in the family should know how to swim. If not, they should get appropriate swim lessons.
Keep life jackets on hand. Younger children and those who aren't strong swimmers should wear one in the pool.
Keep an eye on pool occupants. You should especially keep an eye on children in the pool. They may be roughhousing or close to drowning and you want to be able to intervene in these situations. Avoid distractions, such as phone use.
Never swim alone. Try to swim with someone for safety. At the very least, let someone know that you'll be in the pool so they can check on you.
Don't use toys as safety devices. Pool noodles, tubes, and water wings are fun toys, but they're meant to protect someone from drowning.
Avoid alcohol use while swimming. While many people enjoy drinking at poolside barbecues, it's not always safe. Alcohol impairs judgment and makes people feel braver than they really are. This can cause a person to drown if they end up in the pool.
Learn CPR. Knowing how to use CPR can mean the difference between life and death.
Contact a New Jersey Personal Injury Lawyer Today 
Swimming pools can be a lot of fun, but they also carry a lot of risk, especially for younger swimmers. It's important to keep safety in mind.
If you were injured in a swimming pool accident at a public pool or a pool at someone else's house, you may be able to file a claim. The Morristown premises liability attorneys at the Law Offices of Michael P. Burakoff can assess your case. Schedule a free consultation by filling out the online form or calling (973) 455-1567.
Resource:
cdc.gov/homeandrecreationalsafety/water-safety/waterinjuries-factsheet.html