Man Injured in Jersey City Construction Accident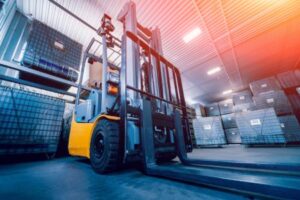 Going to work can be dangerous, especially on a construction site. There are so many elements and such a worksite can cause injuries and fatalities if a person is not careful.
Accidents are especially common when equipment is involved, and that is what happened on the morning of September 11 in Jersey City.  A man was seriously injured when he was driving a forklift and it overturned, causing critical injuries.
The man was working at a high-rise construction site on 425 Summit Avenue when the forklift tipped over for unknown reasons. The man suffered a head injury and was taken to Jersey City Medical Center in critical condition. He is employed by L&W Supply, a company that sells building supplies.
The Occupational Safety and Health Administration (OSHA) is investigating the accident. It has six months to fully conduct an investigation and release its findings. The 26-story residential building, located near Sip Avenue in Journal Square, has allegedly been the location of multiple complaints.
Rollover Forklift Accidents
Forklifts are dangerous vehicles that can easily flip over in uneven conditions. Forklift rollovers can happen in various ways, including:
Turning too quickly
Uneven or unbalanced loads
Carrying too much in one load
Turning on an incline
Driving with the load elevated
Driving on uneven surfaces
Forklifts can easily crash if the conditions are not perfect. One wrong move can lead to a rollover. Fortunately, you can prevent forklift accidents by doing the following:
Following the speed limit. Going too fast can cause loss of control. In some cases, employers can set the speed limit on their forklifts to prevent speeding and reckless driving.
Slowing down around corners. Many forklift accidents are caused by fast speeds around corners. Slow down when turning or else the forklift can easily tip over.
Keep loads low. Don't try to drive a forklift with the load up high, as this can cause balance issues. If you have a load, keep it low to the ground. This will make the forklift more stable and less likely to overturn.
Operate the forklift on smooth surfaces. Any imperfection on the road can lead to a rollover. Even a pothole can cause loss of control, so make sure the ground is even.
Be careful with inclines. Going too fast down an incline can cause the forklift to flip over. Take your time. Go down smoothly and slowly, without making quick moves.
Contact a New Jersey Personal Injury Lawyer Today
Construction sites can be dangerous if safety precautions are not followed. When equipment is involved, the risk of injury or death increases even more.
A Morristown construction accident attorney from The Law Offices of Michael P. Burakoff can assist you if you have been involved in a workplace accident. We'll help you understand your avenues for full and fair compensation. To schedule a free consultation, call (973) 455-1567 or fill out the online form.
Source:
dailyvoice.com/new-jersey/hudson/worker-injured-at-jersey-city-construction-site-osha-developing/