Worker Killed At New Jersey Tile Store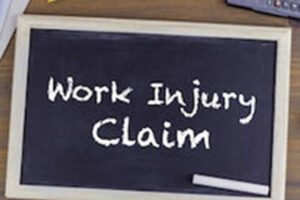 Many workplace accidents cause minor or major injuries. Others, unfortunately, result in death.
That was recently the case when an accident at a Roseland business led to fatality. The accident occurred on the afternoon of September 20 at Porcelain Source, a tile company located at 140 Harrison Avenue.
Very few details were provided about the accident. However, it is known that emergency crews arrived at the place of business after 6,000 pounds of porcelain fell on top of a worker.
A helicopter was on standby but was later cancelled, as the employee died before they could be transported to the hospital. The cause of the accident is under investigation. The mayor of Roseland, James Spango, made a statement that evening offering his condolences to the victim's family.
Causes of Workplace Deaths
Deaths in the workplace can be caused by a variety of factors. Transportation accidents are the most common, with slips, trips, and falls also common. Violence by people and animals is also high on the list, as is contact with equipment and other objects as well as exposure to harmful substances.
The construction, transportation, and warehousing industries see the most deaths. Those industries combined account for nearly 2,000 fatalities each year. Nearly 600 fatalities occur in the forestry, fishing, hunting, and agriculture industries every year. Government jobs account for more than 400 deaths annually. The retail and hospitality industries see nearly 300 fatalities each year.
Staying Safe in the Workplace
While the Occupational Safety and Health Administration (OSHA) investigates workplace accidents, employers are ultimately responsible for workplace safety. However, many employers cut corners in order to save money. Not all train their employees properly, which leads to serious accidents down the road.
This means that as an employee, you need to do your part to stay safe in the workplace. Here are some tips to help:
Be aware of your surroundings. No matter where you work, your job has dangers. Even if you work in an office, you may trip over something. You can prevent accidents by being familiar with your tasks and environment. By knowing when and where to expect potential hazards, you can do your part to avoid them and stay safe.
Take regular breaks. When an employee works too long, they get fatigued and accidents are more likely to happen. All employees are entitled to breaks at certain times, so make sure to take them.
Understand safety procedures. If you're in charge of operating a new piece of equipment, make sure you know how. Don't assume you know how; be sure to ask questions if you are uncertain.
Wear safety equipment. When you work in factories, in laboratories, or on construction sites, be sure to wear proper equipment. It will keep you safe from injury.
Contact a New Jersey Personal Injury Lawyer Today
A workplace accident can result in serious injuries and even death. When a worker is injured or killed due to their employer's negligence, a claim can help them get the compensation they need.
The Morristown work-related accident attorneys at the Law Offices of Michael P. Burakoff can help you understand your options. When workers' compensation isn't enough, we can help you file a personal injury claim. Schedule a free consultation by calling (973) 455-1567 or filling out the online form.
Resource:
tapinto.net/towns/west-essex/sections/police-and-fire/articles/accident-at-roseland-business-results-in-employee-s-death-on-monday