OB-GYNs Leaving NJ Due To High Medical Malpractice Premiums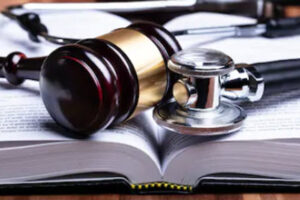 Doctors have the opportunity to make a lot of money. But at the same time, being a doctor costs a lot of money as well. Education expenses alone can soar into the six figures. Many people spend hundreds of thousands of dollars before they even get their first job.
And once they get hired, they have a huge expense: medical malpractice insurance. With serious cases of malpractice becoming more and more common, insurance rates are skyrocketing. In New Jersey, OB-GYNs pay an average annual insurance premium of $90,749, with some paying more than $150,000 per year. Add in student loan repayments and it's easy to see why doctors are struggling to make ends meet even if they are making in excess of $300,000 per year.
These outrageous prices are forcing OB-GYNs to leave New Jersey. Doctors fresh out of school are going to states other than New Jersey because they can't afford to live here. The cost of living is high as it is. This has led to a shortage of doctors in the Garden State.
One doctor wanted to come back to his home state of New Jersey after completing his residency in 2010. He decided against it after looking at the cost of living, the amount of litigation, and the cost of medical malpractice insurance. He just couldn't afford it. His insurance in Louisiana, where he lives now, is a more affordable $48,000 per year.
Even those who have lived in New Jersey their entire lives are opting to move out of the state, even though they don't want to leave their families behind. It's a frustrating situation, but they just can't afford to live here. Salaries are another factor causing doctors to practice elsewhere. While the insurance rates are among the highest, the salaries don't match. They are often lower than other states, forcing doctors to go into deeper debt.
The shortage of OB-GYNs in New Jersey is affecting patient care. In some counties, obstetrical care is no longer available. Clinics and hospitals are struggling to hire OB-GYNs. This means that many women in the state have to travel 20 or 30 miles to the nearest hospital.
There are even larger worries. Experts predict a nationwide shortage of OB-GYNs in the near future. In 2017, half the counties in the United States lacked an OB-GYN. There will likely be a huge shortage of obstetricians over the next decade due to an aging population of OB-GYNs. This means many will retire in the near future, reducing the numbers even further.
Contact a New Jersey Personal Injury Lawyer Today
Doctors often make mistakes, making medical malpractice lawsuits common. This leads to higher premiums and as a result, doctors are leaving to practice in cheaper states.
Have you been injured by medical malpractice? If so, a Morristown medical malpractice attorney from The Law Offices of Michael P. Burakoff can help you. These cases are complex. You need our expertise. Schedule a free consultation today by calling (973) 455-1567 or filling out the online form.
Source:
nj.com/healthfit/2022/11/why-are-ob-gyns-fleeing-nj-a-shortage-looms-on-the-near-horizon.html