What is Loss of Enjoyment of Life?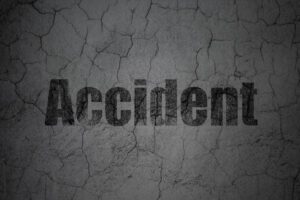 Accidents can happen in a variety of ways, from car crashes to dog bites to falls to workplace accidents. These accidents can cause a wide range of injuries. While some are minor, many are serious and long-term. They can even be catastrophic, causing a person to not be able to enjoy the things they once loved.
When a person suffers an accident due to someone else's negligence and, as a result, their life is dramatically impacted, they can claim a variety of damages, including loss of enjoyment of life.
Loss of enjoyment of life means that a person cannot do the activities they did before the accident. They may not be able to play sports, care for children or even walk. They can receive compensation for this loss, based on the degree that their life has been impacted. For example, a professional football player who can no longer walk would be more impacted than a retired person who loses their arm in an accident.
Valuing Loss of Enjoyment of Life
How much can a person receive for their loss of enjoyment of life? How does one person receive more money than another? What factors are involved?
It's hard to assign a value to such a concept. However, in recent years, judges have been relying on the testimony of economists to determine the value of a person's life. These economists often perform hedonic valuations to make accurate estimates that result in fair awards. The verdicts are more consistent, which leads to more settlements.
To receive compensation for loss of enjoyment of life, the accident victim must prove that they did certain things before the accident and that, due to the accident, they cannot engage in these activities. This means that the victim must testify, if possible. Their family members and friends may also be called upon to testify about the things they did before the accident and what they can do now. Doctors and other experts may be asked to provide testimony as well.
To arrive at a certain dollar amount, the court will look at various factors. These factors include age, work history, education, the extent of the injuries and the activities the person used to enjoy. A younger person who is severely injured would receive a higher amount of compensation than an older person, as would a person who was more severely injured or earned more money.
Contact a New Jersey Personal Injury Lawyer Today
When a person suffers catastrophic injuries, it can be a huge physical, emotional and financial challenge. The good news is that they can claim many types of damages, including loss of enjoyment of life. This means they can receive compensation if they cannot engage in the activities they once loved.
Involved in a serious accident caused by someone else's negligence? The Morristown catastrophic injury attorneys at the Law Offices of Michael P. Burakoff can help you obtain all the compensation you deserve. Our team has more than 40 years of experience with personal injury cases. To schedule a consultation, call (973) 455-1567 or fill out the online form.
Resource:
smitheconomics.com/life-values-measuring-the-loss-of-enjoyment-of-life/