What can you do if you've been a victim of hazing in New Jersey?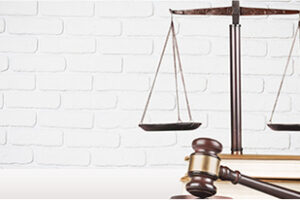 A recent poll, conducted by NBC News, shows that at least three-quarters of all Americans believe that both sororities and fraternities should be deterred from continuing to be allowed to engage in hazing. Among those same respondents, though, 41 percent reportedly expressed concern over whether hazing would ever fully be eradicated on college campuses.
Although it's a longstanding practice of many college fraternities to have their pledges successfully pass several hazing rituals in order to qualify to enter their ranks, this type of recruiting is illegal in many jurisdictions.
While some states lack laws on the books regarding hazing, others allow educational institutions to choose how to punish it. In some states, though, hazing is crime that may be charged as a misdemeanor or felony.
Among the 50 states, only six states lack anti-hazing laws on the books. Ten states, including New Jersey, consider hazing to be a crime. In this state, it's a criminal offense that's likened to a disorderly persons charge.
The New Jersey anti-hazing law applies to any fraternal or student organization. Lawmakers describe hazing as being any type of reckless organization, facilitation, promotion or other type of complicit behavior that can result in bodily harm of another.
A separate portion of the law describes instances in which the victim of a hazing may suffer a serious injury. In a situation in which this occurs, the hazing charge may be upgraded to an aggravated, or fourth degree, offense.
While many hazing practices years ago may have amounted to nothing more than childish pranks, in an social media obsessed world we currently live in, the shock factor bar is constantly being set higher and higher. If you or your loved one has been injured in a hazing ritual, then a New Jersey personal injury attorney can advise you of your right to file a lawsuit for damages in your case.
Source: NBC News, "Interactive: Where Hazing Is a Crime in the U.S.," Sep. 18, 2017