Teen faces second-degree charges in fatal accident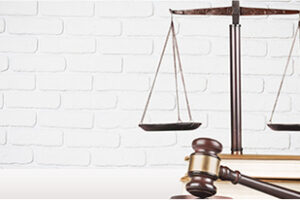 The teen driver who was allegedly at fault in the fatal accident that killed the superintendent of the Robbinsville Schools and his dog on their early morning jog back in April will face criminal charges from the incident.
According to police authorities, the driver, who was a 17-year-old senior at Robbinsville High School at the time of the April 19 accident on Robbinsville-Edinburg Road, was charged with operating a motor vehicle recklessly, leaving an accident scene where there was a fatality and using a cellphone while driving.
In a recent announcement, the Mercer County prosecutor's office accused the teen, who is now 18, with talking on her cellphone at or around the time she struck the superintendent and his dog. She then left the scene of the fatal accident, only calling 911 after she was some distance from the scene.
Allegedly, the teenager was rushing to catch the bus ferrying her and her classmates for a school-sponsored trip to New York City when she collided with the pedestrian, who along with his dog, died at the scene.
A spokesperson for the prosecutor's office recently announced that both officers with the Robbinsville Police Department and the Serious Collision Response Team completed their joint comprehensive investigation into the fatal accident. The investigators reconstructed the collision, as well as reviewed physical evidence and witness statements.
The teen will be tried before a Superior Court judge at the Mercer County Family Court at an unscheduled future date.
Regardless of the outcome of criminal charges in this and other similar cases, survivors of those who are killed in accidents with at-fault drivers have the right to pursue justice in the civil courts as well.
Source: NJ.com, "Teen driver who struck schools chief charged with death by auto," Kevin Shea, June 30, 2016