Teen Charged With Aggravated Assault In Intentional NJ Crash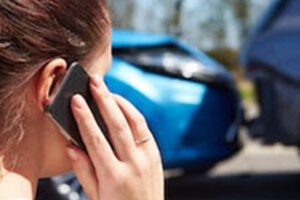 Most car accidents are just that: accidents. They happen unintentionally. However, there are some cases in which crashes happen deliberately, such as when vehicles are used to commit assaults in an attempt to hurt someone.
This is what recently happened in New Jersey. A volunteer firefighter used his Jeep to ram a Honda Pilot, causing the five people in the Honda to suffer serious injuries. The accident happened just after midnight on October 10 in Alpine.
Witnesses told police that the 18-year-old firefighter from Cresskill heard that a friend was assaulted at a house party in Alpine. He arrived at the party with other friends, but they all later sped off.
A witness followed the man's Jeep Cherokee and eventually caught up to the Jeep and Honda at a red light on Highway 9W. The man activated the blue and white emergency lights that were put on his Jeep due to his position as a volunteer firefighter. The Honda pulled over and the man rammed the vehicle from behind on two occasions. The Honda then sped off with the Jeep Cherokee in pursuit. Both vehicles reached speeds exceeding 100 miles per hour.
The Honda later crashed in the woods, but the man pulled into the Montammy Golf Club to continue to look for the Honda before leaving. As the firefighter left to go home, he received an emergency alert on his pager about a crash at the golf club. He later responded to the accident scene with emergency personnel.
The man took off afterward and was apprehended by police in Boulder, Colorado. However, his Jeep, which was recovered in Cresskill, sustained front end damage. The Honda had five occupants inside. All were teens. While there have been no fatalities, the injuries are considered serious and include spinal fractures, broken ribs, a broken femur, a broken arm, a broken humerus, brain bleed, lacerations, and a bruised lung. Their current conditions are unknown. The firefighter did not know the teens.
All five injured teens are students at Tenafly High School. The firefighter has also been identified as a student at the University of Colorado Boulder.
The man has been charged with five counts of aggravated assault and one count of impersonating a law enforcement officer. He is currently in custody at the Boulder County Jail in Boulder, Colorado, He is expected to be extradited to Bergen County, New Jersey. Multiple law enforcement agencies assisted with the investigation.
Contact a New Jersey Personal Injury Lawyer Today
Some car crashes are intentional. While nobody should use their vehicle as a weapon, some people do, causing serious accidents and injuries.
If you have been injured in a crash, a Morristown car accidents attorney from The Law Offices of Michael P. Burakoff can assist you with filing a claim. Fill out the online form or call (973) 455-1567 to schedule a free consultation with our office.
Source:
northjersey.com/story/news/bergen/tenafly/2022/10/14/nj-volunteer-firefighter-charged-in-car-wreck-which-injured-five-teens/69564348007/