Protect yourself on New Jersey roads this winter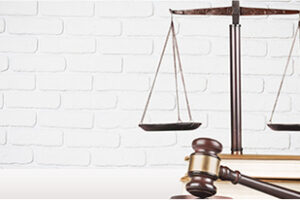 The Winter of 2015 is proving to be a variable one. In some parts of the country, temperatures are moderate, with rain and temperatures above freezing. In other parts of the country, temperatures have fallen, with ice and snow dominating. No matter where you live, winter brings with it the threat of slippery roads and lessened visibility. With that in mind, here are some ways to stay safe out there when you are on the roads this Winter.
One way to avoid car accidents in cold weather is to make sure that the condition of your car doesn't cause them. It helps to clear ice and snow off of your car before you get in it. While some see this a time-consuming chore, the safety of you and your loved ones is always worth the investment of time.
Additionally, it is important to allow enough time to get where you're going. Inclement weather may slow you down, and you don't want to endanger yourself and your passengers by going too fast. If the weather is really bad you may want to consider canceling your trip altogether.
When you do go out, mind the conditions of the road, taking more care and caution than ever. Correspondingly, be aware that other vehicles are more likely to go out of control. Safety on slippery roads requires ongoing vigilance.
You can also store supplies in your car. Those can include extra windshield cleaner, so you can clean it if visibility issues are a challenge.
Taking all of these tips into account will help you to avoid having a car accident on winter roads. If you have one any way, an attorney can help you address the legal issues involved.
Source: Insurance Hotline, "Jingle Very Safely All the Way: 20 Road Safety Tips for Winter [Infographic]" accessed Jan. 22, 2015