1 Killed, 1 Injured In Crash Caused By Medical Episode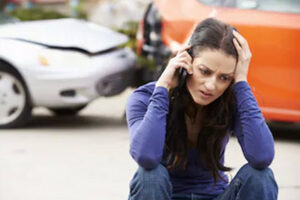 Car accidents happen every day in New Jersey for a variety of reasons. They can happen when you least expect it. Even if you do your best to stay clear of crashes, you or someone else could suddenly suffer from a medical episode and cause a fatal accident.
Sadly, this was recently the case in New Jersey. An elderly woman died after suffering a severe medical episode while behind the wheel. The fatal accident occurred on the afternoon of February 27 in Franklin Borough.
The crash happened on Munsonhurst Road, also known as County Road 517, near Foxhill Drive. A 72-year-old woman from Flanders was heading north when her Kia Sorrento crossed over the centerline. She hit a Nissan Sentra head-on.
The woman in the Kia was alone. She was found unresponsive and unconscious. She was taken to Newton Medical Center, where she later died.
The driver of the Nissan, a 20-year-old woman, from Sparta, was also traveling alone. She had to be removed by firefighters from her disabled vehicle and taken to Newton Medical Center. She suffered a fracture to her right arm.
An investigation by the Morris County Medical Examiner's Office found that the woman had suffered "significant cardiac events and conditions" before and during the crash. Dashcam video and damages to the vehicles confirmed that the woman had a hard time navigating her vehicle on the road. This is what ultimately caused the crash.
County Road 517, between the Route 23 intersection and Kennedy Avenue in Ogdensburg, was closed for roughly three hours.
Medical Episodes While Driving
When someone causes a car accident, it is usually deemed an act of negligence. However, when a medical episode occurs, the affected driver has a defense. They can claim "Act of God" or "sudden medical emergency."
An Act of God usually involves violence of nature, such as severe weather conditions, but can extend to periods of lost consciousness while driving a vehicle. In some cases the onset of a sudden medical condition may qualify as a "sudden emergency" defense.
Drivers often blame collisions with stationary objects on medical complications, including heart attacks, seizures, strokes, reaction to medicines, diabetic episodes, mental delusions, or loss of consciousness. Such sudden loss of consciousness has become a viable defense to negligence, as it falls under the Act of God defense. This is because loss of consciousness cannot be prevented by human care, caution, or foresight.
However, such a defense may fail if the driver was medically advised not to drive, had experienced similar episodes before, or knew that they were feeling ill but continued to drive anyway.
Contact a New Jersey Personal Injury Lawyer Today
Car accidents happen all the time. Medical issues can be unpredictable and these can cause fatal crashes, as seen in this case.
A Morristown car accidents attorney from The Law Offices of Michael P. Burakoff can help determine liability and get you full and fair compensation. To schedule a free consultation, call (973) 455-1567 or fill out the online form.
Source:
njherald.com/story/news/accident/2023/03/03/franklin-borough-nj-fatal-crash-flanders-woman-medical-episode/69967324007/