NJ Man Killed In Workplace Accident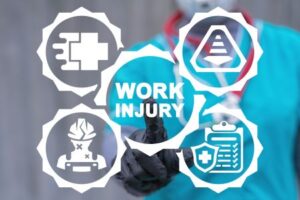 Getting hit by a car is something that can happen to anyone and at any time — even at the workplace. Sadly, a New Jersey man was recently killed in a workplace accident.
A man from Paterson died after he was hit by a vehicle while working at the Covanta Sanitation Company, located at 30 Fulton Street in Paterson. The Paterson Police Department responded to a call about a motor vehicle accident on the morning of February 4.
When police arrived, they discovered that an employee, a 66-year-old man, was hit by a truck at the facility. The man died at the accident scene.
No criminal charges have been filed at this time. The accident is under investigation.
Common Workplace Accidents
Workplace accidents are common, with approximately eight people getting injured at work every minute in the United States. Work injuries affect not only the injured employee but also the coworkers and employer. Some common causes of workplace accidents include the following:
Slips and falls. Slips and falls can happen on slippery surfaces in an office, factory, bathroom, break room, or outdoor environment. Such an accident can cause a person to fall. In the process, they could hit their head, injure their neck or back, or break a bone. A slip and fall accident can lead to serious injury or even death. To prevent slips and falls, employers need to have procedures in place for cleaning spills immediately. They should use appropriate signage, install handrails on stairs, and encourage employees to use non-slip shoes.
Sprains and strains. Sprains and sprains happen often in the workplace. The difference is that a sprain injures tissues between two bones, while a strain involves an injury to a muscle or the band of tissue that attaches a muscle to a bone. Strains typically occur when employees try to lift objects without using the proper technique. Sprains often happen to ankles and feet and can be caused by falling, twisting, or getting hit by something. Employees should be trained to use back braces and lifting aids when necessary, as well as walk carefully, especially on uneven ground.
A crash was the issue in this case. Crashes can be caused by forklifts, trailer operators, and vendors visiting clients in company cars. Proper background checks and regular drug testing and training can help prevent collisions.
Repetitive use injuries. Computer use and administrative, manufacturing, and processing tasks can cause carpal tunnel syndrome and other repetitive use injuries. These can be prevented with regular breaks and ergonomic workstations.
Contact a New Jersey Personal Injury Lawyer Today
The workplace is not always safe. Accidents can happen at any time by a variety of sources.
A Morristown work-related accidents attorney from The Law Offices of Michael P. Burakoff can help you get the compensation you deserve. It may be possible to file a personal injury lawsuit.  Schedule a free consultation by filling out the online form or calling (973) 455-1567.
Source:
tapinto.net/towns/paterson/sections/police-and-fire/articles/paterson-man-dead-in-workplace-accident