Construction Site Ruined Due To Vandalism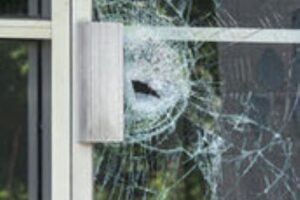 When you think of construction accidents, you probably think of actual accidents, such as falls, machinery accidents, electrocutions, and accidents involving tools and materials. However, a recent incident in New Jersey was clearly no accident.
New Jersey police are trying to figure out who destroyed a retaining wall on a construction site near Cheesequake and South Minisink roads in Sayreville. Apparently someone committed a huge act of vandalism on January 6 by using heavy machinery.
An employee at the Ashland Construction project site discovered the damage. Investigators believe the incident happened between 3 a.m. and 5 a.m. The damage is extensive, with concrete cinder blocks pulled from the retaining wall. Given the extent of the damage, it is believed that a heavy piece of equipment was used to destroy it. There was a machine found buried in the rubble.
Police say this was not an accident. Somebody definitely intended to cause that damage. Police are looking for suspects and any information that anyone has about the incident.
Based on the damage involved, it is believed that those involved would know how to operate heavy equipment. If a person did not know what they were doing, it could be very dangerous based on the height of the wall. They could get seriously injured or even killed.
Was a key left inside the machine? Were there fingerprints or other leads at the construction site? Police and construction workers are not commenting. However, police are looking at possible motives, such as a disgruntled employee.
Those with information about the vandalism are asked to call the police. You can be anonymous, but there is a $1,000 reward.
Intentional Construction Accidents
Most construction accidents are unintentional. However, there are situations in which they can happen on purpose. Many of these intentional acts are acts of violence. There may be assault on a construction worker by another worker. Or perhaps a third party comes onto the construction site and engages in assault on a worker.
If an employee was injured by a coworker, then the employer could be held liable. When the attack is caused by a third party, that person could be held liable.
In this case, there was no intended assault on a person but a construction site was damaged. A person can still be held liable for the property damage.
Contact a New Jersey Personal Injury Lawyer Today
It is unknown if anyone was injured in this construction destruction incident but many people do get injured and killed in construction accidents.
If you were injured by an accidental or intentional situation on a construction site, you need to do what you can to pay for your damages. A Morristown construction accident attorney from The Law Offices of Michael P. Burakoff can help. We understand how stressful these situations can be. Schedule a free consultation by filling out the online form or calling (973) 455-1567.
Source:
cbsnews.com/newyork/news/sayreville-retaining-wall-damaged-in-large-scale-act-of-vandalism-police-say/