NJ Construction Company Faces Federal Charges For Safety Issues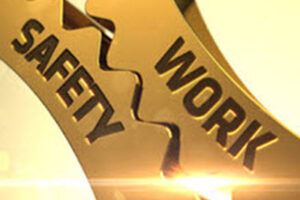 Safety is a huge concern on construction sites throughout the country. Construction sites have many dangerous elements involved, including heights, electricity, machinery, heavy machinery, and possible collapses.
The New Jersey construction company Onekey, LLC is facing federal charges after violating safety rules at a construction site in New Jersey in 2017. A concrete wall collapsed, killing one worker and injuring another.
The company executive has pled guilty to a federal charge of willful violation of regulations resulting in a death, a misdemeanor. He had been accused of endangering workers' safety by sidestepping safety regulations and taking shortcuts. The executive faces up to six months in prison and a fine of up to $250,000. He will face sentencing in May. The company pled guilty to the same charge and faces a fine of up to $500,000.
The man's widow had filed a wrongful death lawsuit against various companies. The case was settled in 2020 for an undisclosed amount.
These charges against the company executive were not the first ones he has faced in New York. About 20 years ago, he pleaded guilty to money laundering. In 2009, he was indicted on corruption charges after engaging in a scheme to steal millions of dollars from a carpenters union and its benefit funds.
The most recent incident in 2017 involved a wall, which was holding back a large pile of dirt. The executive was told that the wall was unsafe and could collapse and kill someone, but he  allegedly responded that he did not care. Without consulting engineers, the company executive decided that workers would build next to one of the piles. He ordered that a concrete wall be built to contain the dirt. Even as the dirt pressed against the wall, the man piled on more.
Multiple people advised that the wall was a hazard, but the company executive was indifferent. He was even warned on the day that the worker was killed. When the wall fell, the worker tried to run out of the way but could not get out of the way in time.
The executive knew that the wall was a hazard, but did not do anything to remedy the situation. Now the man has remorse. He claims he will spend the rest of his life living with the consequences of his actions. He feels guilty for his lack of action and is working to repair the damage he has caused to the victims and their families.
Contact a New Jersey Personal Injury Lawyer Today
Unfortunately, not all construction issues are taken seriously. Many leaders scoff at safety issues, causing innocent workers to get seriously injured or killed.
If you have been affected, seek legal help from a Morristown construction accidents attorney from The Law Offices of Michael P. Burakoff. You may be able to receive more than workers' compensation. Discuss your options with us today. To schedule a free consultation, call (973) 455-1567 or fill out the online form.
Source:
nytimes.com/2023/02/03/nyregion/onekey-construction-wall-collapse.html