New Jersey Trash Collection Service Owner Killed By Garbage Truck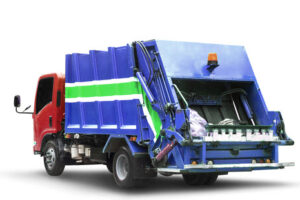 People go to work to make a living so they can pay bills and other expenses. Nobody expects to never come from work but it happens sometimes, unfortunately.
This happened to a business owner who was working on a garbage truck. The man was pinned by the truck while servicing it and he died from his injuries.
The fatal accident occurred on the morning of February 9 at  Bridgewater Disposal in Middlesex. The 67-year-old man from Piscataway was performing maintenance on the garbage truck when he was pinned by a hydraulic arm attached to it.
An employee called 911 and Middlesex Borough police arrived. However, the man died at the accident scene. The county examiner's office and the Occupational Safety and Health Administration (OSHA) are assisting with the case.
Vehicle Accidents in the Workplace 
Many vehicular accidents that happen in the workplace occur on construction sites, with 25% of "struck by vehicle" deaths involving construction workers. Most of these accidents involved cranes, trucks, and other heavy equipment. Other causes of vehicle accidents include getting pinned between walls and construction vehicles, getting hit by swinging backhoes, and being crushed beneath vehicles.
When a vehicle falls onto a person, they can suffer a crush injury. This type of injury occurs when pressure or force is put on a body part. Bones, soft tissue, and nerves can suffer serious damage when squeezed by two heavy objects or crushed by a vehicle. These injuries can lead to catastrophic injuries or, in this case, death.
Crush injuries are very common, with hundreds of thousands of workers in the United States suffering from disability, amputation, and other debilitating injuries every year. Because of the risks involved, all job sites should have safety measures in place to prevent these accidents from happening.
Here are some things you can do to stay safe when working on or around vehicles in the workplace:
Wear seat belts.
Check vehicles before every shift to ensure that all parts are in safe operating condition.
Ensure the vehicle has adequate braking systems.
Drive vehicles and equipment only on well-maintained roadways.
Lower loader buckets, bulldozer and scraper blades, and dump bodies when not in use.
Set parking brakes when vehicles are parked, and chock wheels when parking on an incline.
Do not drive a vehicle in reverse if it is unsafe to do so.
Do not exceed a vehicle's rated load capacity.
Do not carry passengers unless they can ride on the vehicle safely.
Workers should wear red or orange vests with reflective material for enhanced visibility.
Contact a New Jersey Personal Injury Lawyer Today
Sadly, the workplace is not always a safe place to be. Many workers suffer serious injuries or even death in an accident.
If you were injured in any type of workplace accident, seek legal help from a Morristown work-related accident attorney from The Law Offices of Michael P. Burakoff. We can help you obtain compensation for an injury accident. To schedule a free confidential consultation,  fill out the online form or call (973) 455-1567.
Resource:
nj1015.com/business-owner-killed-by-garbage-truck-on-the-job-in-middlesex-nj/