New Jersey Man Killed In Construction Accident In Brooklyn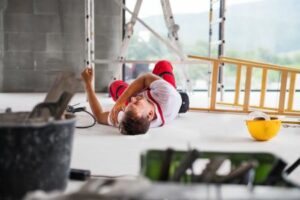 Construction workers often deal with heights. Buildings can be multiple stories tall. A worker falling from such a height will almost always die from their injuries.
A man was recently killed while washing the windows of a condo building under construction. The fatal construction accident occurred on the morning of December 10 in Brooklyn.
The 34-year-old man from Harrison was working on a 21-story condo building at York and Jay streets when he fell from the 12th story. He landed on a second-floor balcony.
The cause of the fall is unknown. New Line Structures and Development is the company in charge of the condominium project. They have not commented on the incident. The accident is under investigation by the New York Police Department and the Department of Buildings.
Falls on Construction Sites
Falls are the main cause of death on construction sites. They account for more than 30% of all fatalities in the industry. While falls are a hazard in many workplaces, most fatal falls happen in the construction industry.
Because of this, construction falls should be a concern for construction managers and foremen. The good news is that they are preventable. It's better to be safe than sorry. Here are some ways in which construction companies can prevent falls on their worksites:
Before starting a new job, plan ahead. Don't try to rush through it. Plan to do the job as safely as possible.
When working at heights, provide the right equipment.
Train workers on how to properly use equipment as well as how to work safely on various surfaces such as ladders, roofs, and scaffolds.
Types of Falls
There are three types of falls that can occur on construction sites:
Falls on a single level. These are typically known as "slips and falls" or "trips and falls." Slips can be caused by slippery surfaces such as ice or oil, while trips can happen due to uneven surfaces or clutter in the walkway.
Falls to a lower level. These falls occur when workers are on buildings or equipment. They are especially common in the construction industry, where heights are common.
Swing falls. Swing falls are rare but do happen. These unique falls occur when a worker falls from an elevated platform while attached to a harness and the attachment point is not directly above the worker's head. This causes the worker to swing back and forth.
Contact a New Jersey Personal Injury Lawyer Today
Workers face a lot of dangers when they're out on construction sites. Construction accidents tend to involve falls, which are often deadly.
If you or a loved one has been injured or killed in a construction accident, count on the Morristown construction accident lawyers at The Law Offices of Michael P. Burakoff to help you with your case. We will work hard to get you the compensation you deserve. To schedule a free consultation with our office, fill out the online form or call (973) 455-1567.
Resource:
nydailynews.com/new-york/ny-window-washer-fatal-fall-brooklyn-20211210-3wx36qdn2jbfdld2o4otcrck7q-story.html