Boy Killed In Multi-Vehicle Hit And Run Crash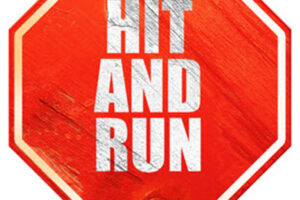 When a car accident involves just one or two vehicles, it can be dangerous enough. When even more vehicles are involved, the result is often fatality.
Sadly, this was recently the case in New Jersey, when a boy was killed in a five-vehicle crash just before Christmas. The fatal accident occurred on the evening of December 23 on Interstate 80, close to milepost 28.5.
The crash started when a Chevrolet Equinox was hit by a vehicle, which fled the scene. The Equinox then hit a Honda HRV, as did a Nissan Altima. The Equinox was then hit by another vehicle, a Honda Passport.
A 6-year-old boy was killed in the chain reaction crash. He was a passenger in the Honda HRV. The driver of the vehicle that started the accident still has not been located.
Chain Reaction Crashes
Chain reaction crashes occur when more than two vehicles hit each other in rear-end accidents. They occur due to the force involved. The driver of the vehicle in the back is typically the one who is liable. The driver rear-ends a vehicle in front. That vehicle then rear-ends a vehicle in front, and the chain continues.
Chain reaction crashes can result in pileups involving dozens of vehicles. While they can be the result of one driver's negligence, they can also involve carelessness by multiple drivers. It can be hard to determine liability and ensure all victims get the compensation they deserve.
It is possible for multiple people to suffer injuries in a chain reaction crash, making these cases even more challenging. In most cases, the first person who is hit and the person who caused the initial accident tend to suffer the most injuries. Subsequent drivers usually suffer minor injuries, since they had more time to react to the accident.
Chain-reaction accidents often happen in the winter due to snow, ice, and other poor weather conditions. They can also occur when motorists drive in the wrong direction, causing multiple vehicles to swerve and collide.
However, there are other things to consider in a multi-vehicle crash. For example, was tailgating or speeding involved? Did the vehicle have a broken tail light? Was the driver texting or otherwise distracted while behind the wheel?
Sometimes there are natural hazards such as ice or snow on the road that can cause a chain reaction crash. There may also be cases in which the initial driver causes a crash due to an unforeseen medical condition. In these cases, liability may be reduced or eliminated altogether.
Contact a New Jersey Personal Injury Lawyer Today
Car accidents can be chaotic and catastrophic, especially when they involve multiple vehicles and hit and runs. These are complex crashes that require expert legal assistance.
Seek help with your car accident case from the Morristown car accident attorneys at the Law Offices of Michael P. Burakoff. We can help you understand your legal rights so you get the financial recovery you deserve. Schedule a free consultation today. Call our office at (973) 455-1567 or fill out the online form.
Resource:
nj1015.com/search-for-hit-run-driver-6-year-old-killed-in-morris-county-nj-pile-up/