New Jersey Dog Bite Laws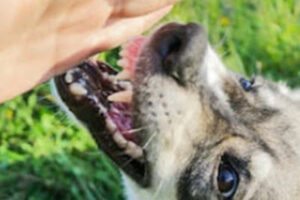 Dog attacks are something that owners need to be aware of. Dog bites happen more often than you may think—4.5 million dog bites happen every year in the United States. Many of these bites cause serious injury and even death.
Each state has its own laws when it comes to dog bites. New Jersey is a strict liability state, meaning that if a dog bites someone, the owner can be liable in a civil lawsuit. It doesn't matter if the dog has a history of being vicious. If the victim was on public property or was legally on private property when the dog bite occurred, then the dog owner can be held liable for any damages. Even if the dog jumped on the victim and caused injuries, the owner could be ordered to pay for these injuries.
Injuries Without Biting
There are situations in which a dog can injure someone without biting them. For example, a dog might knock over a small child or chase a bicyclist and cause an accident. While strict liability doesn't apply in these cases, if the victim can prove that the dog owner was negligent, they can receive compensation.
A negligence claim involves three elements:
The owner had a duty to control the dog's behavior with reasonable methods.
The owner breached that duty
The dog harmed the victim as a result.
A dog's behavioral history may be important in a negligence claim, as this helps the court determine "reasonable" measures for the owner. For some dogs, being on a leash is sufficient if the dog is generally well-behaved and does not attack people. But when a dog has a history of attacking strangers, it should not be out in public. Even a friendly dog can harm a child and be considered negligent.
Dangerous Dogs
In some cases, a dog can be declared dangerous. New Jersey has a procedure for controlling dangerous dogs. The process starts when an animal control officer has reason to believe that a dog is a threat after attacking a person or another animal. When the dog gets impounded, the officer will notify the owner and the court. A hearing will be held. It will be determined whether or not the dog is dangerous. If it is, the owner to meet certain conditions, which may include the following:
Putting warning signs on the property
Getting a special license
Keeping the dog in a locked enclosure.
These rules are strict and the punishment is even stricter. An owner who fails to follow their conditions will be fined up to $1,000 for each day the violations take place. If the dog is deemed vicious after seriously injuring someone, it will be euthanized.
Contact a New Jersey Personal Injury Lawyer Today
Dog bites can be serious issues. While many are minor, some are serious and even life-threatening. Make sure you understand your legal rights.
The Morristown dog bite injury lawyers at the Law Offices of Michael P. Burakoff can help you get compensation for all your damages. Schedule a free consultation today by calling (973) 455-1567 or filling out the online form.
Resource:
caninejournal.com/dog-bite-statistics/