2 Children Killed In Thanksgiving Crash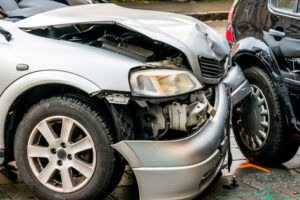 The holidays are supposed to be a happy time for families. However, many people travel for Thanksgiving and other times of the year to visit family members. With so many vehicles on the roadway at one time, auto accidents are bound to happen. Unfortunately, these crashes can be extremely dangerous and even deadly.
Sadly, this was recently the case in New Jersey. Two children were killed in a wrong-way crash in North Brunswick on Thanksgiving Day. Three others were injured in the accident, which happened at Routes 1 and 130.
The fatal accident happened on the evening of November 25. A vehicle was traveling in the wrong direction on the highway when it collided with a police cruiser. Two police officers and a civilian were injured in the crash. Two children in the wrong-way vehicle were killed. An investigation is ongoing at the state level.
What Causes Holiday Crashes?
Why do so many serious car accidents happen around the holidays? There are several main reasons for this:
Traffic congestion. There are many more vehicles on the road during the holidays, making accidents more likely to occur.
Weather/road conditions. Thanksgiving and Christmas occur in the fall/winter months, when the weather gets worse. Rain, ice, and snow on the road can create slippery conditions, causing drivers to lose control. Wildlife such as deer are also on the road, creating hazards.
Alcohol use. For many people, the holidays are a time for celebration. Many people attend parties and drink a little too much alcohol. Alcohol consumption can lead to poor judgment and decreased reaction times, causing drivers to make bad decisions and get into bad accidents.
The holidays are not always a relaxing time. People are stressed out trying to get all their holiday shopping done. Many travel to different locations to visit family. Combined with traffic, this added stress can cause a lot of anger, frustration, and even road rage.
Avoiding Holiday Accidents
Make the holidays merry. Avoid holiday accidents with these tips:
Check road conditions ahead of time. If there is traffic or a snowstorm coming in, it may be better to stay home and wait.
Avoid fatigue. If you are getting tired, stop and stretch your legs. Grab some coffee. Find a hotel and rest for the night. It's not worth it to risk falling asleep behind the wheel.
Stay calm. Avoid road rage, no matter how frustrated you may feel. You will get to your destination eventually. Getting angry isn't going to help.
Contact a New Jersey Personal Injury Lawyer Today
Car accidents happen every day, but crashes that happen on holidays tend to involve alcohol and can be very dangerous. It is always sad when innocent children are involved.
The Morristown car accident attorneys at the Law Offices of Michael P. Burakoff can help you obtain compensation for injuries or death caused by a negligent driver. We can help you recover financially and physically. To schedule a free consultation, call (973) 455-1567 or fill out the online form.
Resource:
pix11.com/news/local-news/new-jersey/2-children-killed-in-nj-wrong-way-crash-on-thanksgiving-officials/