New Jersey Dock Worker Crushed To Death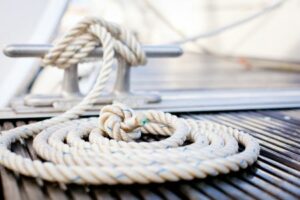 Many people work on the docks for a living, helping bring in cargo from ships. While this can be a lucrative job, it can also be a dangerous one. Various types of machines are used to unload the cargo and if used improperly, a serious or even fatal accident can occur.
Sadly, this was recently the case in New Jersey, when a dock worker was crushed to death by a straddle carrier. The fatal accident occurred on the morning of July 13 at the Port Newark Container Terminal.
The longshoreman, a 59-year-old man from Elizabeth, was operating a straddle carrier, which is a vehicle that carries its load by straddling it. He was moving a 40-foot container to the yard's stack. The container was carried appropriately and the vehicle was stable.
That is, until the man turned the straddle carrier sharply to the right. This caused the vehicle to become unstable and topple over. It landed with the cab side down and smashed into the apron. The worker was killed in the accident.
The man had spent the past eight years working on the docks. Originally from Nicaragua, he was known as "Popeye" to his friends, family members, and coworkers. He leaves behind his wife, six children, and six grandchildren. Many people who knew him well offered their sympathy for his family.
Dangers in the Maritime Industry
Working as a longshoreman or in another position in the maritime industry can be rewarding. Many of these jobs are attractive, as they pay well. However, they can also be dangerous.
The industry is notorious for heavy workloads and challenging schedules. Fatigue is a common factor in this line of work, as there are only six-hour breaks in between shifts. On top of this, many employees work seven days a week. Workers are likely to get into accidents due to a lack of rest.
However, this situation is not getting any better. In fact, the COVID pandemic has made matters worse due to labor shortages. Because of this, companies are increasingly demanding more from dockworkers. On top of this, many maritime companies look to cut costs and one common expense that is cut is equipment maintenance. This makes the workplace even less safe.
Another thing to consider is the lack of safety training. This is crucial when working with machines and heavy materials on the waterfront. However, safety is not a priority for many companies.
Contact a New Jersey Personal Injury Lawyer Today
Accidents can happen in any type of workplace, but they are more common in certain industries. Workers need to be extra careful when working with machinery. A wrong move can lead to a serious or even fatal accident.
If you or a loved one has been injured or killed in the workplace, seek legal help from a Morristown work-related accident attorney from The Law Offices of Michael P. Burakoff. We'll help you understand your legal options so you can recover from your injuries. Call (973) 455-1567 or fill out the online form to schedule a free consultation.
Source:
wsws.org/en/articles/2022/07/19/dock-j19.html