New Jersey Allows Employers to Seek Reimbursement After an Employee's Car Accident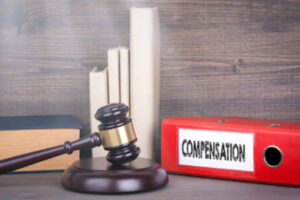 An employer may file a subrogation claim against a tortfeasor involved in a car accident with their employee, according to a new ruling by the New Jersey Supreme Court. The court held in New Jersey Transit Corp. v. Sanchez that an employer may pursue a subrogation claim to seek reimbursement for workers' compensation costs associated with their employee's injuries.
The New Jersey Supreme Court affirmed in a 4-3 decision a previous ruling by an appellate court, according to Business Insurance.
The court found that New Jersey's no-fault auto insurance system does not prevent an employer from filing a claim to seek reimbursement for workers' comp costs paid out for injuries and damages suffered by an employee who was on the clock.
Workers' Compensation and Subrogation Claims After Work-Related Accidents
An employee of New Jersey Transit Corp. was injured in an auto accident while driving a company car on December 2, 2014. As a result of the crash, which was driven in the course of his employment, the employee sustained cervical injuries and strained his trapezius.
The employee received medical treatment and was able to get back to work within two months. He had a standard auto insurance policy subject to the Limitation on Lawsuit Threshold. As a result, his employer covered $33,500 through its workers' comp insurance, of which $23,000 covered lost wages.
Then, the company – New Jersey Transit Corp. – sought reimbursement for the workers' comp benefits it paid to its employee by suing the individuals who caused the accident. However, these individuals, who were allegedly at-fault for causing the rear-end collision, argued that New Jersey's Auto Insurance Cost Reduction Act, or AICRA, prohibited subrogation claims because the employee did not suffer any permanent injuries and opted for the limitation-on-lawsuit provision under his auto policy.
AICRA Does Not Bar an Employer from Seeking Reimbursement
Initially, a trial court held that AICRA barred the employer from filing a subrogation claim. However, an appellate court reversed the decision. It held that seeking the subrogation action would not violate AICRA because the economic losses were covered under the workers' comp insurance, rather than personal injury protection benefits.
The New Jersey Supreme Court upheld the appellate court's decision and agreed that AICRA did not bar the employer from pursuing a subrogation claim because it arose from economic losses such as medical bills and loss of income, rather than non-economic damages. The court found no evidence that the Act intended to bar employers and insurance providers that pay workers' comp benefits from seeking reimbursement under such circumstances.
The court's ruling said that the New Jersey Transit's employee who was injured in a work-related accident was entitled to benefits under the Workers' Compensation Act, which covered his medical bills and loss of income. However, the dissenting justices argued that New Jersey's no-fault system prevents workers' comp insurers from seeking reimbursement via subrogation claims. They also argued that the ruling could lead to increased auto insurance premiums and more lawsuits over economic damages stemming from work-related crashes.
If you were injured in a work-related car crash in New Jersey and are not sure whether you are entitled to workers' comp benefits or if your employer could seek reimbursement by pursuing a subrogation action, consult with our Morristown workers' compensation attorney. Contact The Law Offices of Michael P. Burakoff to evaluate your case. Call our offices by dialing 973-455-1567.
Resources:
nj.gov/oag/insurancefraud/pdfs/aicra-act.pdf
businessinsurance.com/article/20200513/NEWS08/912334548/NJ-employer-may-pursue-subrogation-claims-in-car-accident-New-Jersey-Transit-C
https://www.burakofflaw.com/your-guide-to-unemployment-benefits-in-new-jersey-during-the-covid-19-pandemic/