Compensation in Single-Vehicle Accidents in New Jersey: Everything You Need to Know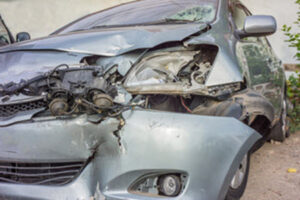 While it might seem that multi-vehicle accidents involving two or more cars are the deadliest, the latest single-car crashes in Passaic and Morris Counties illustrate the danger of collisions that involve only one vehicle.
A single-vehicle accident in Jefferson Township, Morris County, left one person dead, according to New Jersey Herald. The crash, which occurred near mile marker 4.4 on Berkshire Valley Road, happened when a 1973 Chevrolet Nova crashed into a tree. As a result, a male passenger in the Chevrolet was pronounced dead while the driver was rushed to Morristown Medical Center.
A week later, a male driver died in a single-vehicle crash on Route 80 in Paterson, Passaic County. According to NorthJersey.com, the driver died after his 2001 Ford Explorer hit the center concrete barrier and overturned. He was pronounced dead at the scene.
When a single-car accident occurs, the driver who suffered injuries may pursue a personal injury claim with their own insurance provider to obtain compensation. However, if the collision involved someone else's fault (e.g., a vehicle manufacturer, government entity, or another motorist), the injured party may make a claim against the at-fault party.
Compensation in Single-Vehicle Accidents in New Jersey
In most single-vehicle collisions, the person behind the wheel of the car involved is responsible for causing the accident. In such cases, a passenger or another party that suffered an injury may file a claim against the driver.
Since New Jersey follows a no-fault insurance system, most injured parties in car accidents are required to first pursue claims for payment of accident-related medical bills to their own auto insurance company. If a person suffers a serious or catastrophic injury which warrants a personal injury claim for compensation against the driver, he or she must show proof of the driver's negligence or recklessness to obtain compensation.
The same can be said about pedestrians and bicycle riders who got injured due to a single-car accident. As for drivers who were injured in a crash involving only their own vehicle, their legal options may be limited. In the majority of such cases, the injured driver's only recourse is to recover medical expenses and lost wages under their own Personal Injury Protection (PIP) policy.
In New Jersey, a driver's no-fault insurance policy provides coverage for their medical bills, even if the driver was at fault.
What if Someone Else Was at Fault?
However, not all single-vehicle accidents occur through the fault of the motorist. A significant percentage of single-car collisions are caused by improperly designed or maintained roads, while others occur due to vehicle defects. For instance, if the crash happened after a driver hit a pothole and then crashed into a tree, the driver may be able to sue the government entity responsible for maintaining this road.
Making a claim against a public entity or government agency in New Jersey is complicated due to immunity protections provided to government entities. If you believe that a government entity is responsible for your single-car accident in New Jersey, talk to a Morristown single-vehicle auto accident attorney. Do not hesitate to receive a consultation as New Jersey law requires drivers to file a notice of their claim within 90 days of the accident.
Let our lawyers at The Law Offices of Michael P. Burakoff assist you with filing a claim. Call our offices at 973-455-1567.
Resources:
njherald.com/news/20200427/passenger-dies-in-jefferson-crash
northjersey.com/story/news/passaic/paterson/2020/05/11/paterson-nj-fatal-crash-nj-route-80-market-street-exit/3113494001/
https://www.burakofflaw.com/new-jersey-driver-passed-out-and-crashed-after-wearing-n95-face-mask/