Neurological Damage Caused By Car Accidents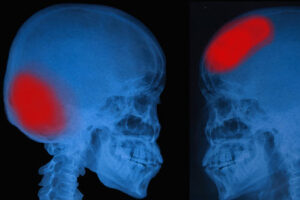 The human body's nervous system consists of the brain, spinal cord, and nerves. These three parts control everything within the body and are referred to as the nervous system. While neurological damage can happen at birth due to genetics, it can also happen later in life due to injuries suffered in a car accident.
A car crash can cause neurological damage that can impact the body in various ways. It can cause nerve damage, brain damage, headaches, seizures, mental changes, irritability, depression, mobility issues, slurred speech, confusion, memory problems, and more. Here are some of the most common neurological injuries caused by car accidents.
Traumatic Brain Injury 
This is the most common type of neurological damage. A traumatic brain injury (TBI) occurs when the head hits an object, when the brain moves around within the skull, or when the brain tissue is penetrated by an object. A TBI can cause the brain to bruise or bleed, which can lead to short-term and long-term problems. A person may experience a host of physical and mental problems. They may exhibit issues with emotions, behavior, senses, and communication.
While some brain injuries are minor, many are severe and cause lasting damage. Treating a traumatic brain injury can be complex as well as costly, costing hundreds of thousands or even millions of dollars.
Neuropathy
Neuropathy is a type of nerve damage that affects the ability to perform everyday activities, such as walk, maintain balance, and grasp objects. Neuropathy can be caused by car accidents when pressure is put on the nerves by broken bones and other injuries. This pressure can cause pain or numbness in various parts of the body. The most common symptoms of neuropathy include numbness, increased sensitivity to touch, a tingling or burning sensation, muscle weakness, pain, paralysis, and organ dysfunction.
Radiculopathy
Radiculopathy is caused by nerve compression or damage in the spinal column, often due to a car accident. A pinched nerve can occur along the cervical, thoracic, or lumbar spine, although radiculopathy typically occurs along the neck and lower back. The symptoms of radiculopathy may overlap with neuropathy, which can sometimes make it hard to determine a person's specific medical condition.
When a person suffers from radiculopathy, a nerve root becomes inflamed. It can lead to symptoms such as the following:
Sharp pain in the arms, legs, back or shoulders
Weakness in the arms or legs
Numbness of the skin, such as a "pins and needles" feeling
Contact a New Jersey Personal Injury Lawyer Today
A car accident or other type of personal injury can lead to a variety of injuries, including neurological damage. Neurological damage can cause paralysis, seizures, nerve damage, pain, and other issues.
If your neurological damage was caused by a car crash or other accident caused by a third party's negligence, contact the Morristown car accident lawyers at The Law Offices of Michael P. Burakoff. We will help you obtain compensation for medical bills, lost wages, and other damages. Schedule a free consultation today by calling (973) 455-1567 or filling out the online form.
Resource:
aica.com/can-a-car-accident-trigger-a-neurological-disorder/#:~:text=The%20most%20frequently%20diagnosed%20neurological,the%20inside%20of%20the%20skull