Man's Leg Amputated In Construction Accident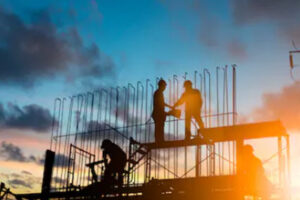 Some workplaces, like construction sites, can be very dangerous—even deadly. Those who survive a construction accident often suffer from catastrophic injuries.
This was the case for a New Jersey man who lost a leg in a workplace accident. The man was cleaning a cement truck when he fell inside and his leg got crushed. The incident occurred on the afternoon of June 16 on 14th Street in Lakewood.
The cement truck was from SM Pumping and Construction. It was at the construction site when the worker was cleaning the barrel. The man slipped and accidentally turned on the machine. A man was walking by the cement truck at the time and offered assistance. He climbed into the truck and pressed a button that would stop the pump. He then called 911.
First responders arrived. They lifted the man out of the cement truck and applied a tourniquet to his leg. The man was airlifted to Jersey Shore University Medical Center for medical treatment.
The man suffered severe injuries to his feet and legs. His left leg was crushed and had to be amputated. His hip was also damaged. OSHA is investigating the accident.
Understanding Leg Amputation
A leg amputation is no laughing matter. It's a catastrophic injury that can have major consequences. It will affect your life in many ways.
Amputation is the last resort. Doctors will try surgeries, medications, and other treatment before deciding to amputate your leg. Amputation is often performed due to severe tissue damage that cannot be healed. Common causes include:
Reduced blood flow
Trauma
Infections
Cancer
Foot ulcers
Leg amputations are performed when saving your leg will save your life. While many amputations are below the knee, sometimes the entire leg must be removed.
After an amputation, you will likely start physical therapy right away to maintain strength and prevent infection. You will likely have concerns about how your life will change and you will likely feel angry or sad about the situation. That's normal.
You may also wonder how you will get around with just one leg. Many people use crutches or wheelchairs, but many are good candidates for prosthetic legs. These legs mimic real legs and can improve mobility. However, there are some things to consider. For example, those who are sedentary will have a harder time adjusting to a prosthetic leg than someone who was very active.
Keep in mind that whether or not you choose a prosthesis, rehabilitation will be an ongoing process. The best thing you can do is keep your other leg healthy. 
Contact a New Jersey Personal Injury Lawyer Today
Construction sites involve a lot of equipment as well as dangerous situations. It's easy for a worker to get in an accident and suffer various injuries.
Construction accidents can cause a lot of damages, such as medical bills, lost wages, and pain and suffering. Make sure you get the compensation you deserve by contacting the Morristown construction accident lawyers at The Law Offices of Michael P. Burakoff. Schedule a free consultation today. Fill out the online form or call (973) 455-1567.
Resource:
nj1015.com/man-loses-leg-after-getting-stuck-in-cement-truck-in-lakewood-nj/