Mushrooms Cause Salmonella Outbreak in 12 States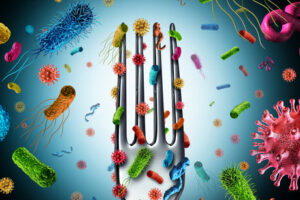 As consumers, we tend to automatically assume that the food we buy in stores is safe for human consumption. While this is true for the most part, sometimes food can carry bacteria, which can cause serious illnesses in humans.
A mushroom is causing panic in 12 states, making 55 people ill so far and causing a product liability issue. Six people were hospitalized after consuming the wood ear mushroom, which has caused a salmonella outbreak. New Jersey has just two cases, as does Pennsylvania and Wisconsin. Washington and Illinois have five cases each. Arizona, Connecticut, Georgia, Louisiana, Oregon and New York have one case each. California has been hit the hardest, with 33 cases.
Research showed that the dried wood ear mushrooms in question were imported and distributed by Wismettac Asian Foods. It is believed that 22 of the cases occurred at a restaurant, as the victims claimed they ate ramen at a restaurant before they got sick. Five illness clusters were traced to restaurants serving ramen in three states. Ten people linked to restaurant clusters allegedly ate ramen or wood ear mushrooms the week before they became ill with salmonella It is unknown which restaurants may be involved.
The salmonella outbreak apparently first started on January 21, 2020. The last known case was reported on September 19, 2020. While the outbreak appears to be over now, it's possible that people could still get sick if restaurants continue to use the mushroom, which has a long shelf life.
Wood ear mushrooms are also known as dried fungus, dried black fungus or kikurage. These mushrooms were sold only to restaurants, so consumers would not be able to purchase them in a store. However, it is up to restaurant employees to ensure the mushrooms they use in their recipes are safe for human consumption. They should check for recalled dried mushrooms and throw them away immediately. Typically, when boiling water is used to rehydrate dried mushrooms, this will kill salmonella and other bacteria. However, in this case, the recalled mushrooms from Wismettac Asian Foods should be thrown away.
If you have eaten these recalled mushrooms, look for the signs of a salmonella infection. These include a fever, vomiting, nausea, diarrhea and stomach pain and cramps. See your doctor right away if you have these symptoms. Young children and the elderly are more likely to experience more severe forms of the illness.
Contact a New Jersey Personal Injury Lawyer Today
Product liability issues can occur in many ways. Sometimes products are manufactured or designed improperly. When food is involved, it can lead to lawsuits if it is packaged improperly or contains bacteria that leads to food poisoning.
If you or a loved one became sick or died due to food poisoning or some other product issue, file a product liability claim and recover compensation for your damages. The Morristown product liability attorneys at the Law Offices of Michael P. Burakoff can help. Call (973) 455-1567 or fill out the online form to schedule a free initial consultation.
Resource:
foodpoisoningbulletin.com/2020/wood-ear-mushroom-salmonella-outbreak-ends-with-55-sick/