Family of NJ Principal Awarded $5.5 Million in Medical Malpractice Lawsuit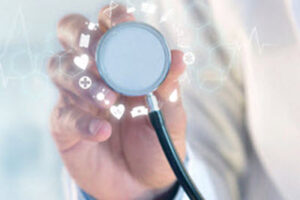 Many people are kind and want to help others. Some people even risk their own lives. Unfortunately, their selfless acts often cause them to suffer serious injuries or even death.
Sadly, this was the case for a New Jersey principal who died in April 2019 while donating bone marrow to a teenager in France who he didn't even know. The 44-year-old man, a principal at Westfield High School, was set to have his bone marrow removed at Hackensack University Medical Center in February 2019. While undergoing the procedure, the man's oxygen levels plummeted. The anesthesiologist failed to administer more oxygen in a timely manner. As a result, the man suffered severe brain damage and went into a coma. He died in April 2019.
The man's fiance filed a medical malpractice lawsuit in Superior Court of Union County in July 2019. The defendants included the anesthesiologist and 10 other medical professionals who were not named. The woman alleged that he should have never been given anesthesia that day. However, getting sufficient evidence to prove this was complicated. Her attorney spoke with multiple experts. Two of them claimed that no medical malpractice occurred. However, a third expert concluded that the anesthesiologist did in fact commit medical malpractice by not promptly administering more oxygen when the man's levels dropped.
Complicating things further was the fact that the man did not suffer any pain during the medical malpractice, since he was under anesthesia at the time and never regained consciousness. In addition, the man was not married at the time of his death. Despite being engaged, his fiance was not entitled to any damages. Because he died before they could get married, his fiance was not considered a family member in the eyes of the law. However, the two had a child together, so only the man's immediate family members — his child and elderly parents — could legally receive financial compensation for his death.
Despite these obstacles, the case was settled outside of court and his family was awarded $5.5 million in damages. Contributing to this was the community's outpouring of sentiment when the principal died. There was a movement to name Westfield High School after him. There were also multiple scholarships created in his name. Those actions would have likely swayed the jury had the case gone to court.
The principal had spent more than 20 years in the U.S. Army Reserve. He began his education career in 2002 as a teacher in the Plainfield School District. He also worked as an assistant principal in two public schools in Orange. 
Contact a New Jersey Personal Injury Lawyer Today
Any type of medical procedure comes with risks. However, when medical staff is negligent, serious complications can occur, resulting in death. Proving negligence can be challenging, though.
Medical malpractice lawsuits can be hard for victims to win. They are very complex and require substantial evidence. Get experienced representation for your case from the Morristown medical malpractice lawyers at The Law Offices of Michael P. Burakoff. To schedule a free initial consultation, call (973) 455-1567 or fill out the online form.
Resource:
nj.com/bergen/2020/11/family-of-school-principal-who-died-donating-bone-marrow-reaches-55m-medical-malpractice-settlement.html