Motorcycle Rider Injured in Crash in Raritan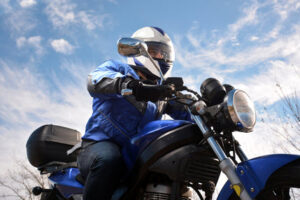 When a motorcycle collides with a car, the results can be disastrous. Motorcycles are much smaller than cars. Plus, they have no safety features, often leaving riders with serious injuries.
This recently happened in Raritan. A collision involving a motorcycle and a car left the rider with serious injuries. The accident happened on the afternoon of September 14 on Route 202.
A 21-year-old man from Stockton was driving his motorcycle on Route 202 North when he collided with a Honda Civic at the intersection at First Avenue. A 55-year-old Bridgewater woman was driving the car.
The motorcycle rider was ejected and suffered serious injuries. He was airlifted to a local hospital. It was determined that the rider ran a red light at the intersection. It is unknown if the woman driving the Honda was injured. A portion of the road was closed for several hours after the crash as police investigated.
Ejection Injuries
Cars and trucks are built with some safety in mind. They have enclosures with roofs and doors as well as seatbelts and air bags. Motorcycles don't have any of this, so nearly any motorcycle accident can result in ejections, which can lead to serious injuries and even death. Riders without helmets are much more likely to sustain fatal injuries during ejection accidents than riders who wear helmets.
How a motorcycle is built can make an ejection more likely to occur. If a rider tries to stop too quickly, the bike may eject the rider over the handlebars. This is more common with inexperienced riders.
There are several scenarios in which ejections from motorcycles are likely to occur. They include the following:
A vehicle pulling out in front of a motorcycle
A driver opening a door in front of a motorcycle
Being rear-ended by a large truck
Adverse weather conditions, such as ice, snow, or water on the road
Potholes or debris on the road
Uneven pavement and loose asphalt
 When riders are ejected from a motorcycle, the head and neck usually bear the brunt of the impact. If there are objects in the way, such as telephone poles or other vehicles, motorcyclists may collide with these objects.
Back and spinal cord trauma are common ejection injuries, but any part of the body may become injured during a motorcycle ejection. Common injuries include:
Broken bones
Lacerations
Severe foot and leg injuries
Eye injuries
Facial injuries
Paralysis
Concussions
Traumatic brain injuries
Amputations
 Contact a New Jersey Personal Injury Lawyer Today
Motorcycles are not safe vehicles. They have no seatbelts, air bags, or any type of enclosure to protect riders.
Motorcycle accidents can happen in a number of ways. If you have been injured, make sure you get the compensation you deserve. A Morristown motorcycle accident attorney from The Law Offices of Michael P. Burakoff can help. To schedule a free consultation, call (973) 455-1567 or fill out the online form.
Source:
patch.com/new-jersey/bridgewater/motorcyclist-airlifted-hospital-after-route-202-crash-raritan