Be Prepared for Ice and Snow This Winter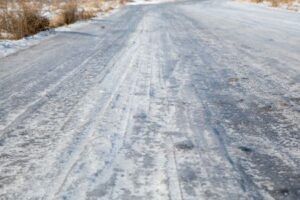 Summer has come to an end and before you know it, winter will be here. This means there will be rain, snow, and ice. Snow and ice are especially dangerous elements, often leading to slips and falls.
Slips and falls are no joke. Many people think they are funny, but when they cause broken bones, head trauma, or paralysis, it's not a laughing matter. Slips and falls often require emergency room visits and hospital stays. They may even result in death.
Approximately 1 million Americans are injured in slip and fall accidents every year. Of those, 17,000 are fatal. Emergency room workers see a wide range of injuries, from head trauma to neck injuries to spinal injuries to ankle injuries. It takes just a few seconds for a slip and fall victim to suffer a broken neck and paralysis. These life-changing injuries can result in changes for the victim and their entire family.
Fortunately, there are some tips for walking on ice. If you are falling on ice, you can soften the blow by tucking in your head (if you have time). This will lessen the risk of head trauma, as your head won't hit the ice as hard.
Use your hands as well. If you're left-handed, try to fall on your right hand, and vice versa. The lower you can get yourself to the ground, the better. People walking on snow and ice can protect themselves by taking smaller and slower steps, as if they are walking like a penguin. Take intentional steps so that you're putting your weight down with each step. It's going to take longer, so plan accordingly. Don't be in a hurry or worry about looking weird. Your safety is all that matters.
Here are some other tips to keep in mind that prevent slipping on snow and ice:
Wear proper footwear with traction.
Keep feet flat on the ground.
Bend your knees slightly.
Use your arms for balance; do not put your hands in your pockets or carry items in your hands.
Keep your center of gravity over your front leg.
Sidestep down steps or curbs.
When exiting a vehicle and there is snow or ice on the ground, you need to be careful. Get out of the car slowly and carefully. Use your vehicle for support. Try to maintain three points of contact. This may mean putting one foot on the ground, one hand on your car door, and one hand on your steering wheel.
 Contact a New Jersey Personal Injury Lawyer Today
Slips and falls can lead to serious injuries. A person can suffer permanent disabilities or even death from such an accident.
Injured in a slip and fall? Who is to blame? A Morristown premises liability attorney from The Law Offices of Michael P. Burakoff can assess your case and answer your questions. Schedule a free consultation today by filling out the online form or call (973) 455-1567.
Source:
cbsnews.com/minnesota/news/walking-like-a-penguin-may-not-look-cool-but-it-may-prevent-a-life-changing-fall/