Medical Malpractice Lawsuits Declining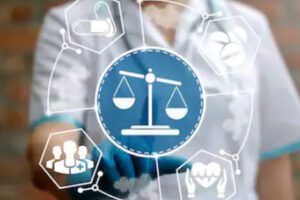 New Jersey is one of the top states when it comes to medical malpractice lawsuits. There are many reasons for this, such as the number of physicians, patient demographics, litigious culture, and tort reform.
The good news is that medical malpractice cases were on the decline during the pandemic, according to a Medscape survey. A total of 4,358 doctors participated in the online survey.
In the past year, 42% of primary care physicians were sued for medical malpractice. This is a 10% drop from 2019. Specialists also saw a decrease in lawsuits. In 2019, 62% were sued, but this decreased to 56% over the past year.
In the past year, plastic surgeons and general surgeons faced the most lawsuits, with 83% getting sued. Eighty-one percent of orthopedists were sued, as were 80% of urologists.
What is playing a role in these lawsuits? Outside factors. For example, the reason why plastic surgeons are getting sued at high rates is because they are performing more procedures. While medical procedures have decreased overall, plastic surgeries have increased due to Zoom meetings and video calls. People are seeing their faces in more detail and seeing all the imperfections. More plastic surgeries equals more lawsuits.
Medical malpractice is a common concern among doctors. Approximately half of all doctors in the country have been sued at least once. Even if the doctor is ultimately found not guilty, they still face a huge burden in regards to time and emotional health, plus possible damage to their reputation. Most medical malpractice lawsuits involve failure to diagnose medical problems or failure to treat complications following a surgical procedure.
Most doctors (86%) admitted they were surprised when they discovered they were being sued for medical malpractice. Of those doctors, 83% claimed that the lawsuit was not warranted.
Twenty-five percent of the doctors surveyed claimed to no longer trust patients. None of the doctors surveyed were sued for a reason related to COVID-19. However, 13% believed they could be sued for that reason in the future.
Medical malpractice claims are often settled outside of court and rarely go to trial. Approximately 83% of lawsuits are decided in favor of the doctor. However, 30% of those surveyed claimed that the lawsuit negatively impacted their career.
The survey results show that physicians and patients have different perceptions of standard of care. Physicians focus on the risks of treatment, while patients focus on the outcome and whether or not everything turned out the way they wanted. 
Contact a New Jersey Personal Injury Lawyer Today  
Getting sued is something every doctor wants to avoid, but a lawsuit can happen if they are negligent. If you have been injured by a doctor's negligence, seek legal help right away.
Medical malpractice cases are complex. The Morristown medical malpractice lawyers at the Law Offices of Michael P. Burakoff can help you get the best outcome possible. Schedule a free consultation today by calling (973) 455-1567 or filling out the online form.
Resource:
fiercehealthcare.com/practices/docs-hit-fewer-malpractice-suits-as-covid-lockdowns-curtailed-procedures