Man Killed in Hit and Run Crash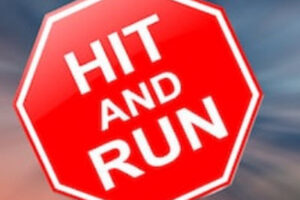 Many people use bicycles as their main form of transportation. While bicycles can be fun to ride and offer exercise, they can be dangerous. Many motorists do not look out for bicycles while driving on the roadways. They often hit them, causing serious injuries and even death. A bicycle accident can be even more complicated for the victim to deal with when it is a hit and run.
Sadly, this was recently the case in New Jersey. A man was riding his bicycle when he was hit by a vehicle. The driver fled the scene, leaving the man to die.
The fatal bicycle accident occurred on the evening of November 16 in Union City. A 56-year-old man was riding a bicycle on  48th Street near Bergenline Avenue, when he was hit by a vehicle. The man suffered serious injuries and was taken to a local hospital, where he later died. The driver fled the accident scene. The suspect vehicle is described as a white Nissan Rogue SUV.
Hit and Run Violations
Hit and run crashes can be frustrating for not only police departments, which have to use resources to find and arrest drivers, but also for the victims, who often need medical care but don't have the financial resources.
When people make a mistake and don't want to face the punishment, a natural response is to flee the scene. While this response may be normal, that doesn't make it right. In fact, fleeing an accident scene is illegal. If the driver is caught, they will face more punishment than they would have if they would have simply stayed at the accident scene and offered assistance. Hit and run is often a misdemeanor, but when serious injuries or death is involved, the charge will elevate to a felony. On top of that, a person can face other penalties, such as points on their driving record, license suspension, fines and jail time.
Unfortunately, hit and run accidents are trending in the wrong direction. They have been on the rise for several years. They hit an all-time high in 2016, accounting for 2,049 deaths. They can happen anywhere and at any time, although they are most common in states such as Florida, Louisiana and New Mexico. They tend to occur between midnight and 4 a.m., when it's the darkest and suspects are more likely to escape without getting caught. These accidents also happen most frequently on roads with lower speed limits and in areas with heavy foot traffic.
Contact a New Jersey Personal Injury Lawyer Today
A hit and run accident case can be complicated. If the driver is never found, the victim often has to look for sources of insurance to pay for their injuries or pay for medical expenses out of pocket.
If your loved one was injured or killed in a hit and run crash, The Morristown bicycle accident lawyers at the Law Offices of Michael P. Burakoff in New Jersey can help you obtain adequate compensation. We will aggressively fight for a verdict or settlement. Call (973) 455-1567 or fill out the online form for a free consultation.
Resources:
pix11.com/news/local-news/new-jersey/bicyclist-fatally-struck-by-hit-and-run-driver-in-new-jersey-authorities
abcnews.go.com/US/hit-run-deaths-time-high-aaa-study/story?id=54733792