Man Killed In Backhoe Crash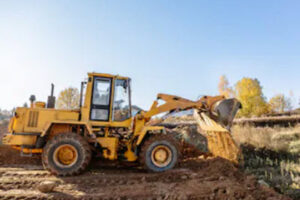 Construction-related accidents do not always happen on construction sites. Sometimes machinery will go out on the roadways with passenger vehicles and cause collisions. These crashes can cause injuries or death.
A 78-year-old man from Englewood was killed after his pickup truck collided with a backhoe. The fatal accident occurred on the evening of July 9 on Forest Avenue in Paramus.
The man was driving a Ford Ranger north in the left lane of Forest Avenue when he collided with the backhoe. The crash caused the Ranger to spin around.
The driver of the backhoe, a 40-year-old man from Elmwood Park, had swerved to avoid a deer in the road when the pickup truck hit it. Police officers arrived and found the driver of the Ranger unresponsive. They removed him from the truck and began performing CPR on him.
The man was taken to Hackensack University Medical Center, where he later died. The backhoe is owned by Suez North America, which is based in New Jersey. No criminal charges have been filed. The crash remains under investigation.
Common Construction Accidents
Our communities depend on construction work. While construction is necessary, it is also very dangerous. That's why states and cities have building codes in place. They are for the safety of the public.
Building a home or commercial building requires numerous elements, including electricity, plumbing, tools, machinery, trenches, and much more. Some buildings are very tall, which means heights are involved. Heights can mean fatal falls.
In fact, falls are one of the "fatal four." This means it is one of the four most dangerous causes of construction accidents and one of the most common as well, accounting for 35% of construction accidents. The other three are:
Electrocution. Construction work often occurs near power lines and other sources of power. Because of this, it is easy to mistakenly hit power lines with machinery and equipment.
Getting caught in equipment or machinery. Much of the equipment used on a construction site is dangerous. Construction workers often use dump trucks, tractors, and other heavy machinery on job sites to carry out various tasks. Employees can get caught in the equipment, though, even if they are properly trained. This can lead to crush injuries and even death.
Being struck by an object. Employees can get hit by vehicles on the job site. They can also get struck by falling objects, such as materials and tools. This can result in serious injuries. 
Contact a New Jersey Personal Injury Lawyer Today
Many construction accidents involve tractors and other heavy machinery. These crashes can result in serious injuries and even death.
A Morristown construction accident injury attorney from The Law Offices of Michael P. Burakoff can assist those who have been in accidents involving construction sites and construction equipment. We'll help you get the compensation you deserve for your injuries and other damages. Schedule a free consultation today by calling (973) 455-1567 or filling out the online form.
Source:
nj.com/bergen/2022/07/motorist-78-killed-in-crash-with-construction-backhoe.html