1 Killed, 2 Injured In Dump Truck Crash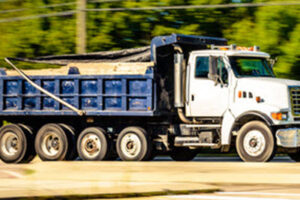 Dump trucks are some of the heaviest vehicles on the roadway. Colliding with one of these trucks can be a serious issue. Depending on the impact, it could result in fatality.
Sadly, this was recently the case in New Jersey. A father was killed and his two children were injured after their vehicle collided with a dump truck. The fatal accident occurred on the afternoon of August 2 in South Brunswick.
The crash happened along Route 522 at Ridge Road and Kingston Lane. A father and two children were inside a vehicle when it was hit by a dump truck. The fire department arrived at the accident scene and extricated the occupants of the vehicle.
The father was killed in the crash. The children were injured. One is in critical condition.
The roads in the area were closed for several hours. The crash is under investigation.
Dump Truck Crashes
Dump truck crashes are unique because of the way they are built as well as their weight. These hefty vehicles often carry huge loads, which may or may not be loose, which can impact the degree of damage caused by an accident.  Plus, dump trucks have certain characteristics that can affect acceleration, braking, and visibility, making certain types of crashes more common.
Dump truck crashes can also be caused by the following:
Overloaded trucks
Driving under the influence of alcohol or drugs
Running off the road
Failure of truck drivers and trucking companies to comply with Federal Motor Carrier Safety Administration (FMCSA) regulations
Failure to yield to the right of way
A dangerous dump truck driver with a poor driving record
Speeding
Poorly maintained brakes and tires
Lack of mandatory training
What Happens After a Dump Truck Accident?
After a dump truck accident, you want to do the same things you normally would after any type of car accident. You should check on all involved and call 911 if anyone is injured. You should exchange insurance and personal information with the driver of the dump truck. In addition, you should call the police and file a report. It's also a good idea to seek medical attention, even if you feel fine. This will be important for your claim.
There's one major thing you need to worry about: the preservation of evidence. Trucking companies often have high-powered lawyers on their side to protect them from accident claims. They will often destroy evidence so they cannot be blamed for a crash. Therefore, you need a lawyer on your side as soon as possible to preserve evidence and move your claim along.
Contact a New Jersey Personal Injury Lawyer Today
Car accidents can be deadly, especially when large vehicles such as dump trucks are involved. These heavy trucks can cause a lot of damage to a much smaller vehicle.
Seek legal help from a Morristown car accidents attorney from The Law Offices of Michael P. Burakoff. We can guide you through the process and help you get as much compensation as possible. To schedule a free consultation, call (973) 455-1567 or fill out the online form.
Source:
abc7ny.com/south-brunswick-crash-traffic-death/12093790/