Man Injured In Jersey City Construction Accident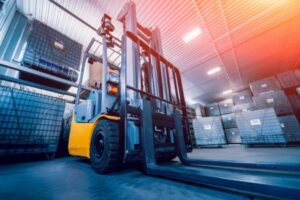 Construction work is necessary to build new homes and stores and remodel old ones. While we need general contractors and workers to erect these buildings, we also need more safety measures in place. There are so many ways in which construction workers can get injured on a job site. It's a frightening thought.
A man was recently injured in a construction accident in Jersey City. The worker was injured when a large piece of equipment fell toward him. The incident happened on the morning of May 4.
The construction accident happened at 532 Summit Avenue. A man was standing near a portable crane on the second floor of a building. The crane then suddenly shifted toward him and he ended up pinned against the wall. The victim, a 43-year-old man, was taken to Jersey City Medical Center and treated for broken ribs.
Jersey City police and fire departments responded to the accident scene, as well as the Office of Emergency Management. The intersection of Summit and Pavonia avenues was closed to traffic while the investigation continues. The Occupational Safety and Health Administration (OSHA) has been notified and will investigate as well.
Heavy Equipment Accidents on Construction Sites
Construction sites tend to have various pieces of equipment on site. These heavy machines are essential, as they flatten land, haul dirt and rock, and carry materials and tools. Some examples include:
Loaders
Backhoes
Bulldozers
Forklifts
Cranes
Dump trucks
Paving machines
Road graders
Excavators
Compactors
The most dangerous pieces of heavy construction equipment are backhoes and trucks. These machines are involved in half of all heavy equipment-related deaths. Most deaths are caused by equipment rollovers. However, there are many ways in which heavy machinery accidents can occur. Some examples include:
Workers getting caught behind vehicles as they back up.
Getting run over by a large vehicle or moving piece of machinery.
Falling while trying to get on or off machinery.
Getting pinned between a wall and a piece of machinery.
Getting clothing or a limb caught in a machine.
These accidents are typically caused by either a malfunctioning machine or human error. Malfunctioning machinery may be an issue if the vehicle is designed or marketed incorrectly. These errors can lead to breakdowns and other issues.
Of course, human error is a major component in regards to construction site injuries. Miscommunication, an operator without sufficient experience or training, or a failure to check for people around the machinery before using it are the biggest contributors to construction accidents.
 Contact a New Jersey Personal Injury Lawyer Today
Construction accidents can happen in a number of ways. Anytime a person is working on a construction site, they face a risk of suffering an injury accident.
Injured in a construction accident? A Morristown construction accident injury attorney from The Law Offices of Michael P. Burakoff can help you understand your options for legal recovery. Fill out the online form or call (973) 455-1567 to schedule a free consultation.
Sources:
dailyvoice.com/new-jersey/hudson/man-seriously-injured-in-construction-accident-in-jersey-city/
tapinto.net/towns/jersey-city/sections/police-and-fire/articles/worker-hurt-in-jersey-city-construction-accident