Driver Arrested In Hit And Run Crash That Injured Girl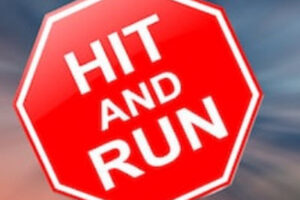 When you are involved in a car accident, you need to remain at the accident scene. Leaving the crash site is not only immoral but also illegal.
A driver in a recent hit and run crash in New Jersey has been arrested. The crash happened in Bridgeton on May 10 and left a girl in critical condition.
A woman from Bridgeport was arrested the following day and charged with knowingly leaving the scene of a motor vehicle accident that resulted in serious injury. A 10-year-old girl was hit by an SUV on the evening of May 10. The girl was crossing East Broad Street, on her way to Wawa, when she was hit by the SUV.
The SUV went north on Bank Street Extension. The driver, a 28-year-old woman, was arrested the following day. The girl was seriously injured and airlifted to Cooper University Hospital.
The girl is currently in critical condition. The investigation is ongoing. Anyone with information about the accident should contact Bridgeton Police.
New Jersey Hit and Run Accidents
After an accident occurs, the law requires three things:
A driver knowingly involved in an accident that results in property damage, injury, or death must stop at the accident scene.
The driver must remain at the accident scene until they have provided their name, address, driver's license, and vehicle registration to the other parties involved.
The driver must provide assistance to anyone injured in the crash (including calling 911 or transporting the victim to the hospital).
A driver who does not do all of the above can be accused of fleeing the accident. This can result in significant consequences.
The penalties for a hit and run accident in New Jersey vary based on whether there is property damage, personal injury, or fatality. For property damage, the penalties include a fine of up to $400, up to three months of jail time, a suspended license for up to six months, and two points on their driver's license. When personal injury or fatality is involved, the penalties increase to a fine of $2,500-$5,000, up to six months of jail time, a suspended license for one year, and eight points on their driver's license.
Contact a New Jersey Personal Injury Lawyer Today
Car crashes can be dangerous. When a driver fails to stop and render medical aid, it can lead to a life-or-death situation for the victim, since they are not getting the medical help they need in a timely manner.
A Morristown car accidents attorney from The Law Offices of Michael P. Burakoff understands just how difficult it can be for families to deal with the stress that a hit and run accident and its effects can cause. We will take every legal step necessary to protect victims' rights and help them recover from the tragedy of a serious car accident.  To schedule a free consultation, call (973) 455-1567 or fill out the online form.
Source:
dailyvoice.com/new-jersey/cumberland-salem/driver-arrested-in-hit-run-crash-that-left-10-year-old-girl-critical-police/