How Your NJ Car Insurance Policy Affects Injury Compensation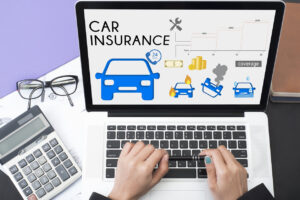 How Does My NJ Car Insurance Policy Affect My Ability to Seek Injury Compensation in Morris County and Sussex County?
When a driver is injured in a motor vehicle accident, the first place the injured driver will turn to for financial compensation is their own insurance company. However, especially for more serious injuries, that same insurance coverage may not be sufficient when it comes to paying for medical expenses and lost income if the injured driver cannot work.
In addition, pain and suffering damages (which usually represent the largest portion of a personal injury claim) are not awarded as part of first-person claims (claims filed by an injured party with their own insurance company).
So, if you have been injured while driving your car, you may not recover full compensation from your own insurance company for your car accident damages. However, you may also be limited from seeking compensation from other responsible parties depending on what type of insurance coverage you have purchased.
Here is what you need to know regarding NJ car insurance policies, and how they can impact your rights and ability to seek compensation from a third party when injured in a car accident in Morris County or Sussex County.
"Limited Right to Sue" Car Insurance Lawyer Parsipanny NJ
In New Jersey, there are two specific types of injury protection offered as part of your car insurance policy: "Limited Right to Sue" policies and "Unlimited Right to Sue" policies.
Limited Right to Sue policies tend to appear more attractive, as subscribers are offered a much lower insurance premium. However, the catch is that limited right so sue car insurance policies only allow injured drivers to file personal injury claims against other responsible drivers for very specific types of injuries, those being:
Loss of limb, Disfigurement, or Serious Scarring
Permanent Injuries
Bone fractures
Death of the driver (wrongful death)
Loss of fetus
Consider the following scenario: you are injured in a car accident caused by another drunk driver. You suffer serious injuries to your spine, but those same injuries are projected to heal in two year's time. Your spinal cord injuries result in extremely high medical and rehabilitative costs, and prevent you from working for some time. However, since those same injuries are not technically "permanent", and you have purchased a "limited right to sue" car insurance policy, you most likely would not be able to file a car accident injury claim against the negligent driver who caused your injuries.
So as attractive as the reduced premium of these limited right to sue policies can appear, they do come with extreme risk when it comes to your ability to seek injury compensation for car accident injuries.
"Unlimited Right to Sue" Car Insurance Attorney Morristown NJ
On the other hand, unlimited right to sue car insurance policies allow injured drivers to seek personal injury compensation from other responsible third parties for any type of injury.
Considering the many dangers New Jersey drivers face, including distracted drivers, drunk drivers, negligent drivers, truck accidents, motorcycle accidents, bus accidents, and more, having the flexibility to seek car accident injury compensation from other negligent drivers or parties for any type of injury is a much more attractive insurance policy option, despite its greater up-front cost.
Contact A Car Accident Injury Attorney with Offices in Morris County and Sussex County Today
At The Law Offices of Michael P. Burakoff, we have extensive experience recovering full and fair car accident injury compensation for our clients and their families in towns across Morris County and Sussex County, including Parsippany, Morristown, Netcong, Newton, Denville, Dover, Rockaway, East Hanover, Morris Plains, Florham Park, and more.
Attorney Michael Burakoff has the unique approach of working closely not only with his clients, but with their families as well. This is because he understands just how difficult a car accident injury can be, and the impacts it can have on a family's financial and emotional stability.
To discuss the specific circumstances, your unique needs, and your options moving forward after any kind of car accident, please contact us online, or through either our Morristown office or our Newton office at 973-455-1567 today for a free and confidential case evaluation.