How the COVID-19 Pandemic Might Impact Your Personal Injury Case in New Jersey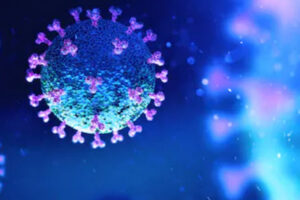 Most businesses, organizations, and institutions have closed or altered their working hours as a response to help curb the spread of the coronavirus (COVID-19). Courts across New Jersey have closed or limited to essential functions and emergency operations.
As a result of the "coronavirus shutdown" in New Jersey, many injured victims are wondering what might happen to their personal injury claim. In other words, how does the pandemic affect your claim if you were injured in an auto accident during or shortly before the pandemic?
Will New Jersey Lawmakers Extend the Statute of Limitations Due to the Pandemic?
Every person who has been wrongly injured in an accident – dog bite, car crash, slip and fall, or any other – is entitled to monetary compensation. However, in order to secure compensation, you must pursue a personal injury claim in accordance with New Jersey's statute of limitations and other applicable state requirements.
For personal injury cases, New Jersey provides a two-year time limit (statute of limitations) from the date of the accident. However, with the COVID-19 pandemic, as well as the ensuing government's measures to minimize the spread of the virus, it can be problematic to file a claim, especially given that state courts have been closed.
If New Jersey courts are closed due to the coronavirus pandemic and you are approaching the two-year mark in your case, can you extend the statute of limitations? Unfortunately, as the state continues to grapple with the pandemic, lawmakers have not provided a definitive answer to this question yet. However, it would certainly make sense to expand the time-limit given that the government urged all residents to stay home and self-quarantine.
Can You File a Personal Injury Claim During the Pandemic?
Although you may not be able to go to court to bring a lawsuit against the at-fault party following your accident, you can still build your case. While New Jersey authorities are calling on residents to self-quarantine during the pandemic, you can still consult with a Morristown personal injury attorney to build your legal case.
Can You Still Receive Medical Treatment During the Pandemic?
Some New Jerseyans believe that hospitals do not provide medical treatment to people unless they were affected by the COVID-19 pandemic. While it is true that many hospitals across the state are overrun by coronavirus patients, most facilities still provide post-accident medical treatment even if your case has no relation to COVID-19.
You can still visit your doctor to get medical recommendations about the necessary treatment, medications, and testing. However, when receiving post-accident medical treatment during the coronavirus pandemic, consider these two things:
Since many hospitals are overwhelmed with COVID-19 patients, and others are closing, you may expect delays in your treatment due to the shortage of resources or staff; and
Wear personal protective equipment (face masks, gloves, etc.) and practice social distancing when visiting your doctor to minimize exposure to the coronavirus at the facility.
Understandably, many injured victims may not go to a hospital out of fear of contracting COVID-19. However, doing so may not only aggravate your condition but also make it difficult to seek maximum compensation.
By stopping or delaying medical treatment due to the coronavirus pandemic, you may have a hard time recovering damages later on. Do not expect the insurance company adjuster or jury to be sympathetic just because we are going through unprecedented times. Contact our Morristown personal injury lawyers from The Law Offices of Michael P. Burakoff, P.A., to start building your case during the pandemic. Call at 973-455-1567 to discuss your options.
https://www.burakofflaw.com/the-prep-act-provides-liability-immunity-for-injuries-caused-by-medical-countermeasures-against-covid-19/