Filing an Insurance Claim After a Car Accident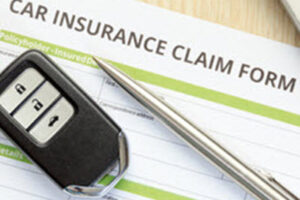 Nobody wants to get into a car accident. A crash can really ruin your day, causing damage to your car, as well as injuries, time off work, and of course, a phone call to your insurance company.
Filing an insurance claim can be a frightening process. What do you do? What do you say? The process can seem nerve-wracking, especially after an accident, when your mind is going in 100 different directions. However, it's something you need to do, especially if you want to get compensated for the damage to your vehicle.
Calm down, breathe, and follow this guide for filing an insurance claim after a car accident.
Contact Your Insurance Company
Each insurance company has different processes for filing a claim. You can call your agent or you may be able to file a claim online or through a mobile app. When you file the claim, be sure to have all the appropriate information handy. For example, you will need to provide the date, time, and location of the accident. You will need the name, address, phone number, and insurance policy number of everyone involved in the accident. It may also be a good idea to have various files handy, such as photos of the vehicle damage and copies of police reports.
Know Your Coverage
Be aware of what your insurance policy offers so you can plan accordingly. What is your deductible? Even if your accident is covered, you will need to pay an amount out of pocket first. This could be $500, $1,000, or more. The deductible may be deducted from any money you are expected to receive from the claim. Many policies have rental car reimbursement, which will be helpful after a crash when you cannot drive your vehicle.
Work With the Adjuster
Your insurance company will appoint an adjuster to investigate your claim. They will arrange an inspection, assess the damage to your vehicle, and address any personal injuries you may have. Additionally, an adjuster could analyze police reports and interview witnesses to the accident. They will get estimates for repairs from auto shops.
Make Repairs or Get a Replacement
Once your claim has been approved, your insurer issues a payment to you or the repair shop, minus your deductible. You can choose which shop handles your car's repairs. If your car is totaled, you or the lender for the vehicle will receive a check for the value of the vehicle.
Contact a New Jersey Personal Injury Lawyer Today
Paying for auto insurance can be a real drag, but you'll be happy to have it if you are ever in a crash.
While you can handle a car insurance claim on your own, having a lawyer on your side can make the process even easier. Get the help you need from a Morristown insurance claims attorney from The Law Offices of Michael P. Burakoff. We'll help you pursue all possible avenues of financial compensation. To schedule a free consultation, fill out the online form or call (973) 455-1567.
Source:
progressive.com/answers/how-to-file-an-auto-claim/