Construction Worker Killed In Accident At Temple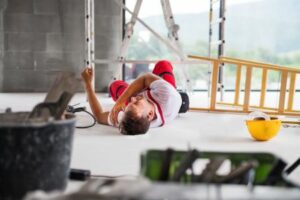 Workplace accidents can be serious issues, especially when construction is involved. Heights, machinery, electricity, and heavy materials, combined with poor training and a lack of safety, can easily kill a worker.
Sadly, New Jersey was the site of a recent construction site fatality. A 57-year-old man was killed while working on a construction site in Robbinsville. The fatal accident occurred on the afternoon of September 23 at Bochasanwasi Akshar Purushottam Swaminarayan Sanstha temple, also known as BAPS Temple.
A construction accident happened at the temple. Robbinsville police, fire, and EMS departments were dispatched to the temple, located at 100 North Main Street in the Windsor section. Police officers arrived and went to the rear of the property, where workers were installing curbing. A man from Hillside had died at the accident scene.
No details about the accident were released. It is unknown how the worker died. The accident is under investigation by the Robbinsville Township Police Department. The Occupational Safety and Health Administration (OSHA) is also investigating. BAPS extends its deepest sympathies to the employees of the subcontractor, Flats and Curbs. BAPS claims that worker safety is a priority and they plan to fully cooperate with law enforcement as they investigate the accident.
The Hindu temple is no stranger to police investigations and controversies. Last year, the temple was raided by the FBI. It has been accused of labor violations and human trafficking. The temple, which opened in 2014, is built entirely out of Italian marble and is known for its hand-crafted details and mosaic floors.
A lawsuit is accusing the temple of recruiting men from India to work at the temple for $450 a month, or around $1.20 an hour. Workers were instructed to tell the U.S. Embassy in Delhi that they were volunteers and would be doing decorative painting or carving work on the temple.
The workers received R-1 visas (religious visas that are reserved for clergy and lay religious workers) and had to pay their way from India to New York City. When the men arrived in the United States, BAPS representatives immediately confiscated their passports and visas.
The workers lived in trailers on the property. They were not allowed to leave the compound or even speak to visitors. Cameras were placed around the temple to record their activities. A siren would summon them to work each day. One worker died while working.
In 2017, a fatal accident occurred on the property when a 15-year-old boy fell about 45 feet inside the main temple. He was allegedly a volunteer at the temple. His family filed a lawsuit against BAPS and they received an unknown amount of money in a settlement.
Contact a New Jersey Personal Injury Lawyer Today
Construction sites can be very dangerous. Serious injuries and fatalities can happen in a variety of ways, so employers and employees need to follow safety protocol.
Injured on a construction site? See how a Morristown construction accident injury attorney from The Law Offices of Michael P. Burakoff can help you get the compensation you deserve. Get started with a free consultation. Fill out the online form or call (973) 455-1567.
Source:
midjersey.news/2022/09/23/construction-worker-dies-at-baps-temple-in-robbinsville-nj/