Man Found Dead In Kettle Cooker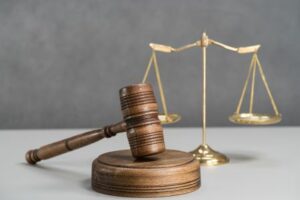 We tend to think that the workplace is safe, but anyone can get injured in a work-related accident. No workplace is immune. In some cases, employees even die due to unsafe conditions.
Sadly, this is what happened to a New Jersey man. He was recently found dead in a kettle cooker at his workplace, Lassonde Pappas, located in Seabrook. The fatal accident happened on the morning of September 19 at the facility on Parsonage Road.
The 63-year-old man from Millville was found unresponsive inside the kettle cooker at the food processing plant. The man worked as a millwright, a person who installs and repairs machinery in factories and plants.
Law enforcement arrived at the plant and found the man dead. Although the death is not deemed suspicious, the Occupational Safety and Health Administration (OSHA) is investigating the fatality.
Lassonde Pappas issued a statement stating the company is devastated by the man's death. The worker was known as a family man. He is survived by his wife and two daughters.
Causes of Fatal Workplace Accidents
There are many types of accidents that can happen in the workplace. The following can be fatal:
Transportation incidents. These involve motor vehicles used on the work site, such as work trucks, tractors, forklifts, and other vehicles. A worker can get hit or run over and killed by these vehicles.
Slips, trips, and falls. Slips, trips, and falls can happen in any workplace. They can happen indoors or outdoors. They can happen on slippery surfaces in warehouses, factories, office buildings, grocery stores, restaurants, hotels, and more. A fall can lead to head trauma and death.
Fatalities can happen intentionally. A disgruntled worker or customer may cause violence through shooting, stabbings, and assaults. These are crimes that often lead to death.
Contact with objects and equipment. Getting an arm or leg caught in equipment is a common cause of amputations. A worker can get various body parts caught in a machine, leading to catastrophic injuries or death.
Exposure to harmful substances. Workers can get exposed to chemicals, liquids, and other substances. This exposure can cause skin irritation, respiratory illnesses, cancer, and even death. A common example is asbestos exposure leading to mesothelioma, which is a deadly cancer.
Fires and explosions. Cooking, electrical malfunctions, flammable liquids, combustible materials, and circuits can lead to fires and explosions in the workplace. A worker can get seriously burned by these hazards. In some cases, these burns can be so severe that they lead to death.
Contact a New Jersey Personal Injury Lawyer Today
Nobody expects their loved one to die suddenly while at work. When this happens, you may wonder: what legal options are available?
A Morristown work-related accident attorney from The Law Offices of Michael P. Burakoff can help you get compensation and justice. We understand how stressful and difficult it can be for families to deal with the consequences of a loved one's death. Call (973) 455-1567 or fill out the online form to schedule a free consultation.
Source:
nj1015.com/nj-man-workplace-death-kettle-cooker-dale-devilli/