Construction Worker Dies in Excavator Crash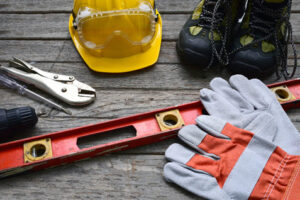 The construction industry is very dangerous. Workers get into accidents on a daily basis. Many of these construction accidents result in catastrophic injuries or even death.
Sadly, this was the case for a New Jersey man, who recently died after an excavator crashed into water. The fatal incident occurred on the morning of January 28 in a river in Linden.
A man was driving an excavator at a construction site on Tremley Point Road when it got too close to the strait, known as Arthur Kill. The excavator flipped over, submerging the man in 6 feet of water. Rescuers attempted to save the man, but it took them an hour to reach him in the 40-degree water.
The Linden Fire Department and NYPD Aviation dive team were finally able to get the man out of the water with the use of a crane. The man was unresponsive. He was taken to Trinitas Hospital, where he later died.
The Occupational Safety and Health Administration (OSHA) is investigating the fatal accident. The man worked for the construction company Simpson and Brown, which had a previous incident in August that is still under investigation.
Equipment-Related Deaths in Construction Industry
The use of heavy equipment often leads to serious injuries and even death. The third-leading cause of fatal construction accidents is contact with heavy equipment. Trucks and backhoes are often involved in these crashes, although loaders, bulldozers, excavators, scrapers, cranes, forklifts, compactors, mixers and logging equipment may also be involved. The main cause of death is rollovers, which is what happened in this case. However, being struck by equipment is also a major cause of death. A person can also be caught between vehicles or dragged by heavy equipment that is moving.
Heavy equipment accidents often happen because someone was negligent. In many cases, the employee is to blame for not following proper procedures. However, the employer could also be held liable if they failed to properly train employees on how to properly use the equipment. In addition, heavy equipment should always be parked on level ground and inspected regularly.
When they don't cause fatality, these heavy equipment accidents can lead to serious injuries such as head and neck injuries, spinal cord injuries, broken bones, amputations, concussions, electrical burns, and cuts and lacerations. These injuries can result in costly medical bills and time away from work. They can also lead to extensive pain and suffering and a long recovery period.
Workers' compensation benefits are often available for these workplace accidents. Victims should contact a personal injury lawyer to learn more about their legal rights.
Contact a New Jersey Personal Injury Lawyer Today
Construction accidents often result in death. What happens in these cases? What rights do surviving family members have?
The Morristown construction accident lawyers at the Law Offices of Michael P. Burakoff can help you deal with the legal and financial impacts of dealing with the loss of a loved one in a construction accident. Schedule a consultation today to get started. Fill out the online form or call (973) 455-1567.
Resources:
abc7ny.com/construction-worker-killed-excavator-in-river-flips-linden-death/10096511/
pubmed.ncbi.nlm.nih.gov/17126367/