Common Infections In Dog Attacks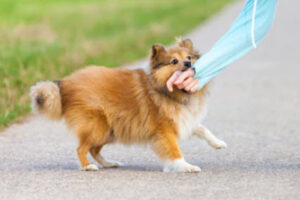 When people think of dog bites, lacerations are probably the first thing that come to mind. After all, it's obvious that dog bites can cause deep wounds. But these wounds harbor bacteria from the dog's mouth, and this bacteria can lead to deadly infections.
These infections can cause a lot of bodily damage. They can make the dog bite victim very ill and even lead to death. Because of this, it's important that those involved in dog attacks seek medical help as soon as possible, even if they feel fine. Here's a look at some of the most common infections involved in dog attacks.
Rabies
When you think of dog bites, rabies is probably one of the most common infections. Rabies infects the central nervous system. Without treatment, it causes brain diseases and ultimately, death. Symptoms of rabies include flu-like symptoms, weakness, and a prickly sensation around the bite wound. As the disease progresses, victims develop insomnia, paralysis, anxiety, confusion, hallucinations, and a fear of water.  If you think you might have rabies, you need to get a vaccination right away. Otherwise, the infection will kill you.
Sepsis 
Sepsis occurs in response to an infection. The infection often develops in the skin, lungs, urinary tract, or gastrointestinal tract. An intense reaction can be life-threatening. Symptoms include confusion, low or high body temperature, severe pain, and daytime sleepiness. IV fluids and antibiotics can help stop sepsis.
Tetanus
Tetanus is another serious infection. When this bacteria enters the body, it can cause your jaw to lock up. It can also cause jaw cramps, muscle stiffness, and difficulty swallowing. Antibiotics and a vaccine will help kill the infection.
Capnocytophaga
Symptoms of capnocytophaga may not appear until 14 days after the bite occurs. A capnocytophaga infection can cause blistering wounds, redness, swelling, oozing, vomiting, diarrhea, joint pain, and headaches. It can be treated with antibiotics. Without treatment, complications such as heart attack and kidney infection can occur.
How to Avoid Infection
After a dog bite, you may be able to avoid getting an infection by washing the wound right away. Hold the wound under running water and use soap to wash it thoroughly. Then use a bandage to cover the wound and keep it clean.
However, you may still develop an infection, so washing the wound is not a substitute for proper medical treatment. You should still visit a doctor to rule out any other serious medical issues.
Contact a New Jersey Personal Injury Lawyer Today
Dog bite attacks can cause injuries, infections, and other lasting damages. Make sure to seek medical and legal help to protect yourself as well as your legal rights.
The Morristown dog bite injury lawyers at the Law Offices of Michael P. Burakoff can assist you with your dog bite case. We can discuss your options for recovering financial compensation. With our wealth of experience, you can get a favorable outcome. Schedule a free consultation today by calling (973) 455-1567 or filling out the online form.
Resource:
medicalnewstoday.com/articles/326976#complications