1 Killed, 2 Injured In Toms River Accident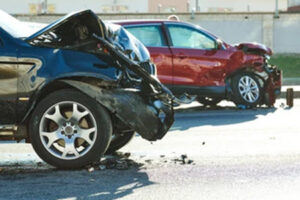 When motorists are on the roadway, they need to be sure to follow traffic signals and laws. Driving recklessly can get you into a car accident and possibly get you killed as well.
This was what happened to a woman, who collided with another vehicle after speeding through a red light. The fatal accident happened on the morning of December 6 in Toms River, on Route 37 at Oak Ridge Parkway.
A 29-year-old woman from Toms River failed to stop for a red light at the intersection. She collided with another vehicle traveling on Oak Ridge Parkway. The woman was taken to Community Medical Center, where she later died.
Two people inside the other vehicle suffered critical injuries in the crash. Both were taken to Jersey Shore University Hospital for medical treatment.
Running Red Lights
You may be running late for work and thinking about running a red light. You may think of running a red light as just a minor violation of the law, but it's not. Running a red light has a lot of consequences.
Stopping at a red light is not just a suggestion—it's the law. Traffic signals are in place to direct traffic flow. When one driver does not follow the signal, it can be catastrophic. You are not yielding to traffic like you are supposed to, which means the risk of getting into an accident is very high. You could collide with someone who does have the right of way.
While some people run red lights because they are trying to speed through a yellow light, most drivers run red lights because they are impatient or in a hurry. Others may run red lights because there is nobody else around and they don't think they will get caught.
But being late is not an excuse. Saving an extra minute or two is not worth the risk. And some drivers claim they run red lights because they cannot stop in time. This is also not a valid excuse. Drivers need to be aware of their speed at all times. They should not be speeding, especially in busy neighborhoods where traffic lights are common. They need to be prepared to stop in case a yellow light suddenly turns red.
Even in a life-or-death emergency, going through an intersection during a red light is not recommended. The risk of collision is just too high. Even when the circumstances are dire, drivers need to pay attention to their surroundings.
Contact a New Jersey Personal Injury Lawyer Today
Car accidents are typically caused by negligence and reckless driving. When a driver is not following the rules of the road, they can end up injuring or killing themselves and others.
If you have been involved in a car accident, see how the Morristown car accident lawyers at The Law Offices of Michael P. Burakoff can help. We have decades of experience dealing with these cases and will use our knowledge of the laws to get you the results you desire. Fill out the online form or call (973) 455-1567 to schedule a free consultation.
Resource:
nj1015.com/toms-river-nj-police-2-car-crash-leaves-1-dead-2-critically-hurt/