Charges filed in car accident that claimed 2 lives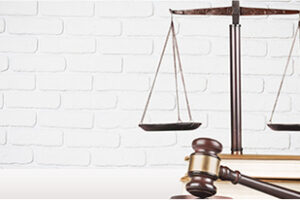 Millions of teenagers drive safely on the roads of New Jersey. Unfortunately, there are occasionally accidents involving younger drivers just as there are with older ones. A recent car accident in Randolph, New Jersey, took the lives of two local teenagers.
Another teenager is now facing two counts of death by auto because of it, according to the Morris County Prosecutor. The prosecutor thanked the Morris County Sheriff's Office Criminal Investigation Section, the Randolph Police Department, the Morris County prosecutor's Major Crimes Unit and the Randolph Fire Department for their assistance in regards to the incident. However, he declined to release the name of the defendants because of their age.
The accident occurred on July 26. According to authorities, it happened in the city of Randolph in the vicinity of 48 Ironia Road. Published reports indicate that the driver of the car went off the right side of the road. This happened at about 1:35 p.m. after the driver failed to negotiate a turn.
The two passengers in the car, both 17, were high school seniors at Randolph High. They both played football there. The two are described as having been good friends, who are warmly remembered by their families.
A memorial service was held in their honor after they died because of the car accident. The service was held at St. Matthew the Apostle Church in Randolph. In remembrances, the two young men were described as people who did their best to make others happy.
The families in this case are focused on dealing with their loss. In other car accidents with fatalities or injuries, those who are hurt and the families of those killed will want to explore their legal options. A good attorney can help them do so.
Source: nj.com, "Teen charged in auto accident that killed 2 Randolph H.S. seniors" Ben Horowitz, Sep. 11, 2014