Car accident results in 5-year sentence for engineer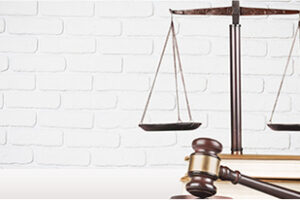 People hope that they can trust the officials of their municipalities. Those officials, after all, are responsible for public health and safety. Unfortunately, some fall short of the mark. One who did is the Monroe Township engineer. He was just sentenced to a five-year span in prison for his role in a calamitous car accident last year.
The charges were one count of fourth-degree assault by auto and two counts of third-degree assault by auto. The engineer pleaded guilty to the charges as part of a plea deal. This was in order to not face counts of second-degree assault by auto. Those could have resulted in a prison sentence of twenty years.
The engineer admitted that he had been drunk at the time of the crash. He said that he had visited a Monroe Township restaurant and had had a glass of tequila and a bottle of wine right before the crash. Due to being drunk and driving, he crossed the double yellow line of Huffington Station Road. Upon doing so, he struck another vehicle.
The driver of that vehicle was injured. The engineer hit another vehicle, whose driver was also injured, as was the engineer's passenger. All were treated at a local hospital for their injuries.
The engineer is said to have been driving at 102 miles per hour. The street's speed limit was 40 miles per hour. At the time, his blood alcohol level was 0.20, well over the 0.08 legal limit.
Those injured in this case may well want to pursue their legal options. Others who get injured in Tennessee car accidents will want to explore their legal options too. They can do so with the help of a good attorney.
Source: NJ.com, "Monroe Township engineer gets 5 years for causing drunk-driving crash" Sue Epstein, Sep. 19, 2014