Beware The July Effect: Medical Malpractice On The Rise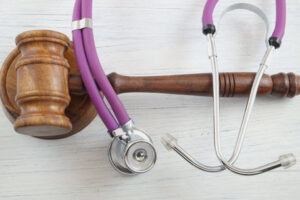 July brings about Independence Day, long summer days, pool parties, barbecues, and medical malpractice. Yes, that's right—medical errors tend to increase in July. It's called the July Effect and it's the time when doctors graduate from medical school and start their new residencies. On top of that, junior residents and interns move on. They have new duties, new colleagues, and new work environments.
All this unfamiliarity can be dangerous in a hospital environment. Medical students, while well-educated, lack the necessary experience to make good medical decisions. For example, they may not be able to recognize infections, drug reactions, and other complications. They do not have a lot of experience when it comes to recordkeeping and other hospital procedures. On top of that, medical students work long hours and lack adequate sleep, which can make medical mistakes more likely to occur.
All of these issues mean patients need to be extra vigilant when visiting a hospital during the summer months. Here are some things you should know about the July Effect and how it can impact your care and safety.
Consequences of the July Effect
Many studies have been done on the July Effect, and they all seem to yield different results. The results of the research range from high spikes in the number of patient deaths to increases in minor issues that did not result in serious injury.
However, small mistakes should not be overlooked. The elderly and those who are immunocompromised are at high risk of suffering from a serious illness, and even a minor mistake can be life-threatening.
In any case, research done on the July Effect has yielded the following:
An increase in pediatric trainee medical errors during the month of July
An increase in mortality rates among heart attack patients in teaching hospitals in July compared to May
A 10% increase in fatal medication errors in July
An increase in complications such as faulty stitches and infections among spinal surgery patients in July
Common ER Medical Malpractice Issues 
Misdiagnosis is the most common medical mistake in emergency rooms. Here are some other medical errors to watch for:
Delay in treatment
Not identifying a broken bone or setting it incorrectly
Medication errors
Misinterpretation of lab results and X-rays
Releasing a patient too early
Safety Tips
Based on the increase of medical errors in July, here are some safety tips to keep in mind:
Don't schedule unnecessary medical procedures in July.
Keep your medical records updated.
Bring a list of medications to every doctor visit.
Ask questions if you don't understand something.
If you feel uncertain about a procedure, get a second opinion.
Contact a New Jersey Personal Injury Lawyer Today
While you can't always avoid going to the hospital, there are things you can do to reduce the risk of becoming a medical malpractice victim.
Medical malpractice claims can be complicated. The Morristown medical malpractice attorneys at the Law Offices of Michael P. Burakoff can provide you with experienced representation. Fill out the online form or call (973) 455-1567 to schedule a free consultation.
Resource:
fox2detroit.com/sponsored/bernstein-july-effect