Accidents Caused By Inadequate Training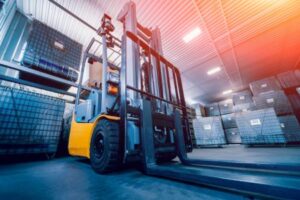 Many people start new jobs without adequate training. They get thrown into new positions without a solid knowledge of what they should be doing. This leads to low production and unhappy employees.
Many employees don't get sufficient safety training as well. This is a serious issue when workers get put into dangerous situations and don't know what to do. While many companies have established procedures in place, this is not enough. Employees must receive training on how to use machinery and materials. Otherwise, the result could be fatal workplace accidents.
Correlation Between Employee Training and Accidents
When a worker causes an accident, it is common for others to think of the person as irresponsible or negligent. But this is not always the case. Sometimes a person just doesn't have the knowledge they should to perform their job. In many cases, employees are not taught proper safety methods, so they engage in dangerous behavior, which can be harmful to themselves and others.
Inadequate training can lead to injuries in a number of ways:
Lack of supervision. Some employees are primarily left to their own devices, which can be dangerous if the employee has not yet proven they can work safely. This increases the risk of a workplace accident.
No safety protocols. While it's clear that heavy machinery, heights, and materials can be unsafe, many employees are unsure what they need to do to protect themselves. Are there checklists to refer to? Do employees have to wear personal protective equipment (PPE)? Companies need to ensure employees understand what is required of them so they can stay safe.
Lack of knowledge of risks. Employees need to know what types of dangers to expect and how to prevent them.
Lack of safe alternatives. Employees need to know what things they can do to perform their jobs safely. For example, how should they lift heavy objects? How can office workers prevent carpal tunnel? Instead of telling workers what they cannot do, tell them what they can do.
Lack of accurate records. Employers need to know the strengths and weaknesses of their employees. What training and qualifications do they have? Who needs training and how will they receive it?
Who Is Liable? 
When a workplace accident occurs, workers and employers will often point the finger at each other. Generally, the employer will be at fault for not providing a safe work environment. Safety training is an ongoing process and if the employer is failing to do their part to train the employee, then it's hard for the worker to be at fault due to their lack of knowledge.
Contact a New Jersey Personal Injury Lawyer Today
Employment training is important for many reasons. A lack of training can lead to serious repercussions, including injury accidents and even death.
Work-related accidents often cause a lot of damage. These situations can be complex, though, and getting the compensation you deserve can be a challenge. Let the Morristown work-related accident attorneys at The Law Offices of Michael P. Burakoff help you with your case. Fill out the online form or call (973) 455-1567 to schedule a free consultation.
Resource:
smallbusiness.chron.com/negative-effects-lack-training-workplace-45171.html