2 Related Crashes Result in Fatality, Injuries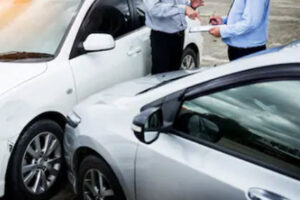 Not all crashes are singular events. Sometimes they are related, even if they do not happen one right after another, like a chain reaction accident. In a recent case in New Jersey, a police officer was on his way to the first crash to assist when he was involved in a second accident.
Both accidents happened on Garden State Parkway on the evening of July 15. In the first accident, a teen from Egg Harbor Township was killed and another person was injured. She was riding as a passenger in a Honda Civic that was headed southbound on the Garden State Parkway near mile marker 64 in Stafford Township. The Honda left the road for unknown reasons. It then overturned and went down an embankment. The passenger, a 19-year-old woman, was ejected from the vehicle and killed in the crash. The driver, who was not identified, suffered non-life-threatening injuries.
A Stafford Township police officer who was on the way to assist troopers with that crash was then involved in a second accident. That crash happened around an hour later. The accident occurred as an unidentified officer in a marked patrol car was attempting to turn into an "authorized vehicle only" turnaround on the northbound side of the Garden State Parkway. The police officer was then hit by a Jeep Grand Cherokee.
Four passengers in the Jeep were injured. Three suffered minor injuries while another suffered serious injuries. The status of the driver was unknown. The police officer in the patrol vehicle suffered minor injuries.
Between both accidents, southbound traffic on the Garden State Parkway was impacted for an hour, while the second crash on the opposite side caused delays for close to six hours. Both accidents are still under investigation.
Car Accidents in New Jersey
Unfortunately, car accident injuries are still a daily occurrence on New Jersey roads. The Garden State Parkway sees a lot of traffic, as does Interstate 287, Interstate 80, Route 202, Route 206, and Route 46. There are many reasons for car crashes, but distracted driving is becoming increasingly common. People have become addicted to smartphones, tablets, and other devices, which means drivers are not always focused on the roads. Speeding, not following traffic laws, and aggressive driving is also common. Motorists need to drive defensively and always be ready to take action if a driver in their path is not being safe.
Contact a New Jersey Personal Injury Lawyer Today
Car accidents can happen right after one another due to various reasons. These crashes can be serious and cause major injuries or even death, as seen in this case.
Involved in a crash? Get the help you need from a Morristown car accidents attorney from The Law Offices of Michael P. Burakoff. We will work with you to assess your case and help you get full and fair compensation for all your damages. To schedule a free consultation, give us a call at (973) 455-1567 or fill out the online form.
Source:
wpgtalkradio.com/egg-harbor-twp-nj-teen-killed-police-officer-hurt-in-garden-state-parkway-crashes/