1 Killed, 4 Injured in Improper Passing Accident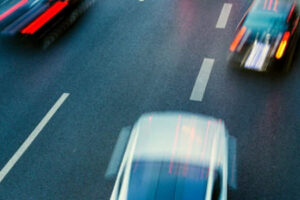 Motorists have an obligation to drive safely on the roads. However, not all do. Many drivers engage in unsafe maneuvers for a variety of reasons. Sometimes people are in a hurry. Some people just aren't thinking and drive with no regard for others on the road. This is common when it comes to improper passing.
A woman was killed and four others were injured after a man went off the road to pass another vehicle. The fatal accident occurred on July 11 in Bridgewater.
A 24-year-old man from Linden was driving an Infiniti south on I-287. There was a Nissan in front of him and in order to pass it, he traveled off the left side of the road.
When the Infiniti re-entered the roadway, the Infiniti hit the front of the Nissan. The impact caused the Infiniti to travel across the lanes. It ran off the road to the right and traveled up an embankment. It then hit multiple trees.
The man suffered serious injuries. A passenger in the Infiniti, a 35-year-old woman from Perth Amboy, was killed in the crash. Three other passengers in the Infiniti were also seriously injured. The driver of the Nissan was not injured.
Several lanes of southbound I-287 were closed for five hours after the accident. The crash is still under investigation.
Unsafe or Improper Passing
Most traffic laws allow drivers to overtake and pass another vehicle on the right only under safe conditions. Passing on the left is generally accepted. However, driving off the paved road or main-traveled portion of the roadway is not legal.
You should also avoid passing in the following situations:
There is a solid yellow line on your side of the roadway.
You cannot see around a curve or hill.
Weather conditions, such as fog, rain, and snow, are restricting your view.
Cross-traffic is present.
A school bus is loading or unloading children.
There is a long line of vehicles in front of you.
A vehicle ahead has indicated an intention to turn or stop.
Traffic is too close.
The vehicle ahead is at or near the speed limit
In addition, New Jersey law prohibits passing under the following conditions:
In a "No Passing Zone"
When a vehicle has stopped to let pedestrians cross
On a curve
On an incline
At an intersection
At a railroad crossing
On narrow bridges
In a tunnel
In an underpass
Contact a New Jersey Personal Injury Lawyer Today
Car accidents can happen in a number of ways. Passing someone unsafely is not a good way to drive and it can lead to major crashes.
Car accidents happen daily on New Jersey roadways. If you have been involved in one, get the legal help you need from a Morristown car accidents attorney from The Law Offices of Michael P. Burakoff. We can help you understand your options for financial recovery. Call (973) 455-1567 or fill out the online form to schedule a free consultation.
Source:
newjersey.news12.com/1-killed-4-injured-crash-when-car-made-improper-pass-i-287-bridgewater-nj