Woman Suffers Burns In NJ Workplace Accident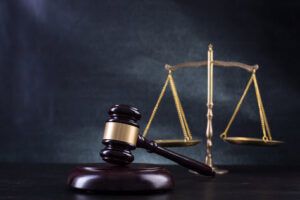 In an ideal world, the workplace would be safe. There would be no accidents or injuries.
Unfortunately, this is not always the case. Workers get injured on a daily basis in all industries. A recent workplace accident in New Jersey has led to burns. The incident happened on the evening of October 8 on Ethel Road West in Piscataway.
Multiple police, fire, and EMS units responded to a workplace accident at Snack Innovations, a manufacturing company. A man saw the incident take place. He said his co-worker spilled hot water on her legs and was badly burned. She was cleaning equipment at the time of the accident.
A police helicopter was called in to airlift the woman to a local hospital. It landed in a parking lot at Suttons Lane and Gordon Road, by the Middlesex County Magnet School. The worker's current condition is unknown.
Burns in the Workplace
Burns can happen at work for various reasons. They can be painful and cause severe damage to the body if not treated promptly. There are several types of burns that can happen in the workplace:
Thermal burns. These are caused by open flame or another direct heat source, such as industrial machinery, stoves, hot liquids, and steam.
Electrical burns. These are caused by electric currents or sparks.
Chemical burns. These are caused by cleansers, solvents, and other corrosive materials.
If you or your co-worker has suffered a burn, you'll want to act accordingly. Time is of the essence. What you need to do will depend on how severe the burn is:
First-degree burn. You can often treat these on your own with cool, wet compresses. Then cover the burn with gauze or a bandage. If the burn involves substantial portions of the face, hands, feet, buttocks, or groin, seek emergency medical care.
Second-degree burn. If the burn area is larger than 3 inches or encompasses a large area of the face, hands, feet, buttocks, or groin, seek emergency medical care.
Third-degree burn. This is a severe burn that requires Immediate medical attention. Cover the burned area with a cool, moist towel and elevate the burned area so that it is higher than the victim's head.
If the victim has suffered an electrical burn, they should seek medical help right away. Electrical burns often seem minor, but they can extend deep into the skin. They can cause heart issues, cardiac arrest, or unconsciousness.
Contact a New Jersey Personal Injury Lawyer Today
An employee can get injured in the workplace for many reasons. Burns can be especially painful and lead to scarring and disfigurement.
If you have been injured in the workplace, see how a Morristown work-related accident attorney from The Law Offices of Michael P. Burakoff can help. Whether you file a workers' compensation claim or a third party lawsuit, our team can assist you. To schedule a free consultation with our office, call (973) 455-1567 or fill out the online form.
Source:
tapinto.net/towns/piscataway/sections/police-and-fire/articles/worker-suffers-burns-in-spill-at-piscataway-business