Woman Seriously Injured In Head-On Crash In Manchester Township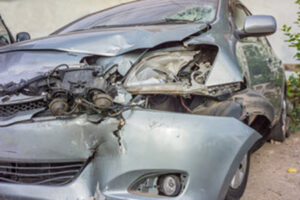 When driving, it's important to stay in your lane. Crossing over into the adjacent lane can have disastrous results.
It can lead to a head-on crash, which is what recently happened in Manchester Township, leaving a woman in critical condition. The accident occurred on the afternoon of January 24 on Route 530.
A 25-year-old man from Whiting was heading west in a Dodge Magnum on Route 530, near Lacey Road, when he crossed over the center line for unknown reasons and collided head-on with a Toyota Rav4 driven by a 61-year-old woman from Forked River.
Both vehicles sustained extensive damage to their front driver side. The man was not injured in the crash, but he was still taken to Community Medical Center in Toms River as a precaution. The woman was seriously injured, possibly suffering from internal injuries. She had to be extricated from her vehicle. She is currently hospitalized at Jersey Shore University Medical Center, where she is in critical condition.
The main factor in the crash is alleged to be the man's failure  to stay in his lane. Manchester Police are still investigating the crash.
Failure to Maintain Lane 
Failure to maintain lane is a common traffic offense. What this means is that a driver should remain in their designated lane unless intentionally changing lanes. However, this should only be done when safe. This means a driver must wait until it is safe to do so as well as use turn signals appropriately to warn other drivers.
While it is impossible for a motorist to drive perfectly and always stay in their lane, there should not be any excessive weaving or drifting. Drivers should also not be straddling a divided line or making erratic lane changes.
If a police officer witnesses this driving behavior, they will stop the vehicle. Drivers will typically be tested for DUI, since alcohol and drug use tends to cause this type of behavior. However, there are other reasons why a driver may be having trouble maintaining their lane.
A distracted driver is not focused on the road. They are too busy with their phones, radios, or navigational devices. They may be talking to passengers, reading something, or dealing with pets, making it hard to stay in their lane.
Some people drive while tired, even though they shouldn't. Late nights and poor sleep can contribute to fatigue, which can make it hard to stay focused on the road.
Medical issues. A driver who is suffering from medical issues can also find it hard to stay in their lane. The issue doesn't have to be something as serious as a heart attack. Dizziness or migraines could be the cause.
Contact a New Jersey Personal Injury Lawyer Today
Car accidents can be serious events, which is why drivers need to be careful. Head-on crashes can be especially dangerous.
Contact a Morristown car accident attorney from The Law Offices of Michael P. Burakoff for assistance. We'll help you understand your legal options. To schedule a free consultation, fill out the online form or call (973) 455-1567.
Source:
wobm.com/manchester-car-accident-investigation-underway/